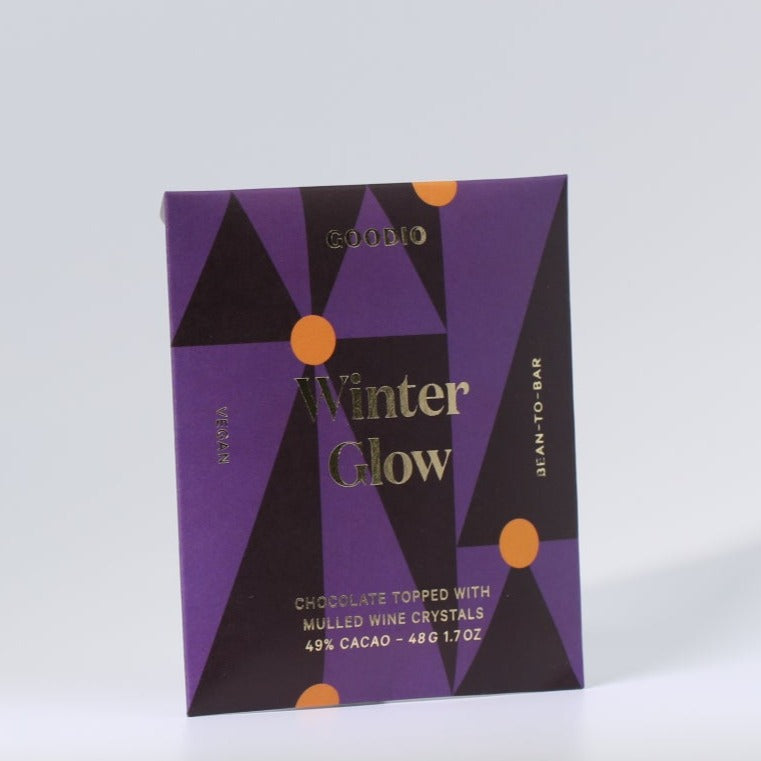 Goodio - Winter Glow Chocolate Bar - 1.7 oz
From the producer:
Organic - Vegan - Bean-To-Bar
Winter Glow– exclusive fine chocolate topped with beautiful mulled wine crystals to make this Holiday Season even more special. Mulled wine crystals are made from crystallized birch sugar and mulled wine spices, such as cardamom, clove and bitter orange.
Goodio Holiday Flavours are also special because of the roasted cacao used. Roasting the cacao beans softens the taste and the chocolates have a lighter 49% cacao content.
Goodio - Winter Glow Chocolate Bar - 1.7 oz