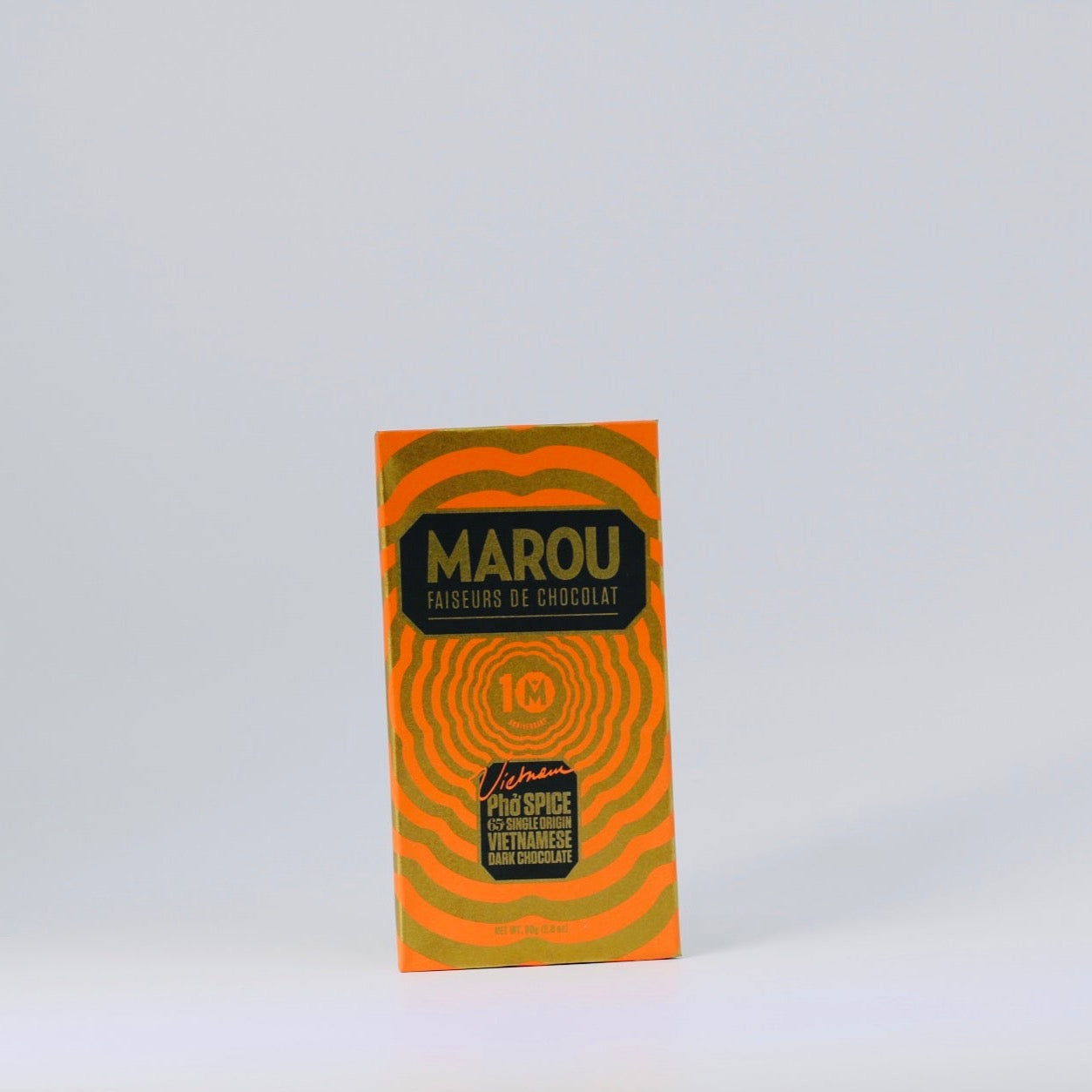 Marou Faiseurs de Chocolat - Vietnam Pho Spice 65% Single Origin - 2.8 oz
Marou was one of the first bean to bar makers in Asia. When Vincent Mourou left his advertising career in San Francisco, he moved to Vietnam to find himself. This is when Vincent met Samuel Maruta, a banker from France living in Saigon with his wife and two kids. The two had nothing but a blender, an oven, cake tins, and Sam's kitchen. Samuel and Vincent continue to work with a tight network of small farmers who they buy the best quality beans from.
Marou celebrates ten years of bringing award-winning Vietnamese chocolate to the world. They mark this milestone by blending the fragrant spices that are significant to the taste of traditional Pho with their signature single-origin dark chocolate. A delightful blend of cardamom, star anise, coriander, cinnamon, and cloves. Each of these five elemental spices pairs with cacao— but together it's a full spectrum of flavor.
Tasting notes: Spices
Marou Faiseurs de Chocolat - Vietnam Pho Spice 65% Single Origin - 2.8 oz