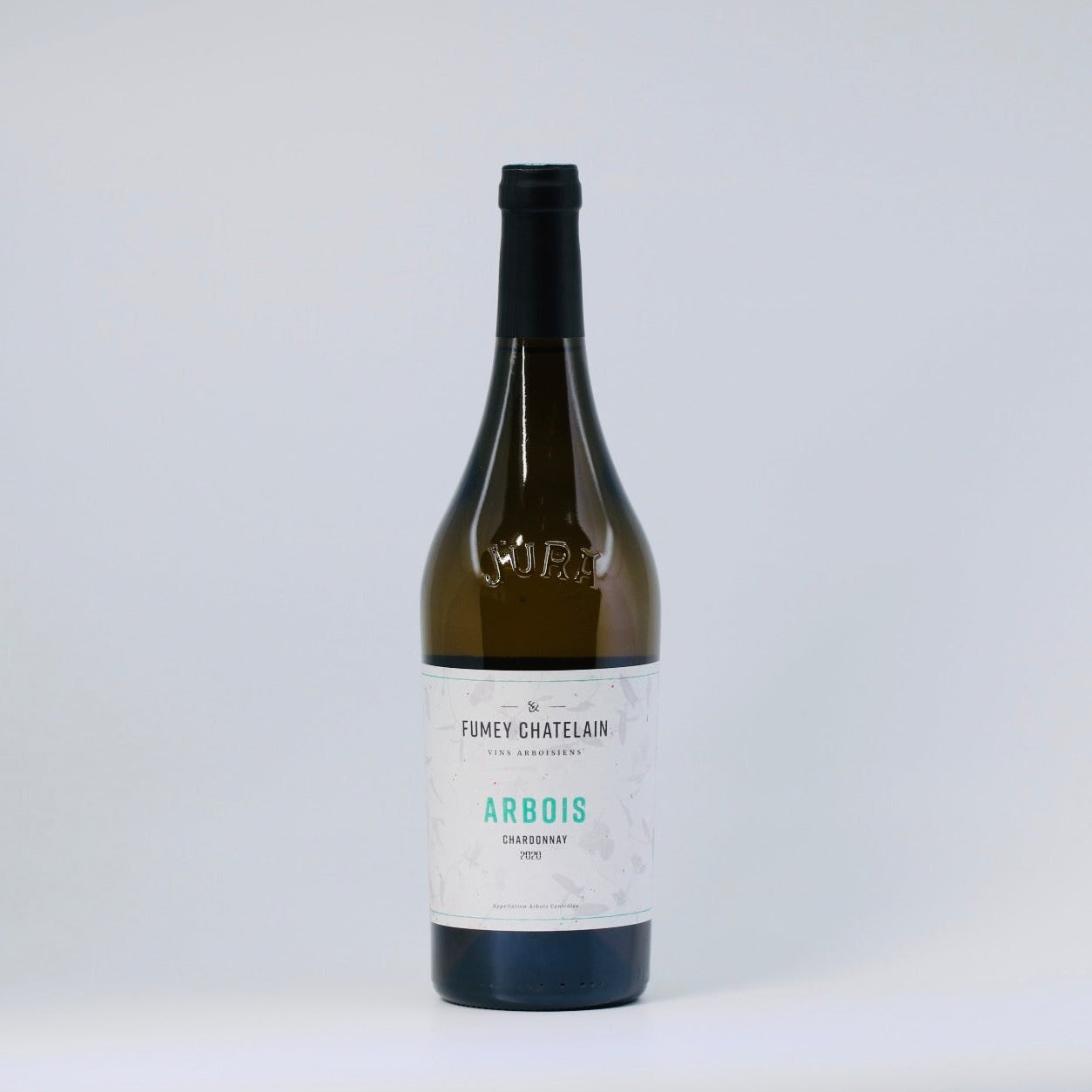 Fumey Chatelain - Chardonnay 2020 - 750 ml - 13.3 %
Every cloud has a silver lining, or so it was for Raphaël Fumey and Adeline Chatelai when their 56 hectares of vineyards in Montigny-lès-Arsures, in Jura, were so badly damaged by a terrible frost in 1991 that, instead of selling the grapes as they had done, they had no choice but to vinify what little they had left. Although this adventure was forced on them, it did not go badly at all and from that point on they dedicated their lives to building their own winery and making their own wines. Now the estate has 17 hectares and their son Marin Fumey, after learning from the best in Australia, New Zealand and South Africa, took over the running of Domaine Fumey Chatelain. A new vision for the project that is a breath of fresh air focussed on producing the most beautiful expressions of the Jura.

Domaine Fumey Chatelain Chardonnay, a white wine made from 50-year-old Chardonnay vines grown in clay-limestone soils. These vines are cultivated using respectful agriculture but in recent years Marin has worked to convert the whole estate to organic. In the winery the grapes undergo spontaneous fermentation with native yeasts and then the wine is aged for a year and a half on lees in foudres. The wine is then bottled without clarifying or filtering.

Domaine Fumey Chatelain Chardonnay is a wine that reflects the place it comes from. As Marin himself says "We are committed to making wines that are infused with their homeland, marked by the DNA of Jura".

Great value for this delicious Jura Chardonnay!
Fumey Chatelain - Chardonnay 2020 - 750 ml - 13.3 %