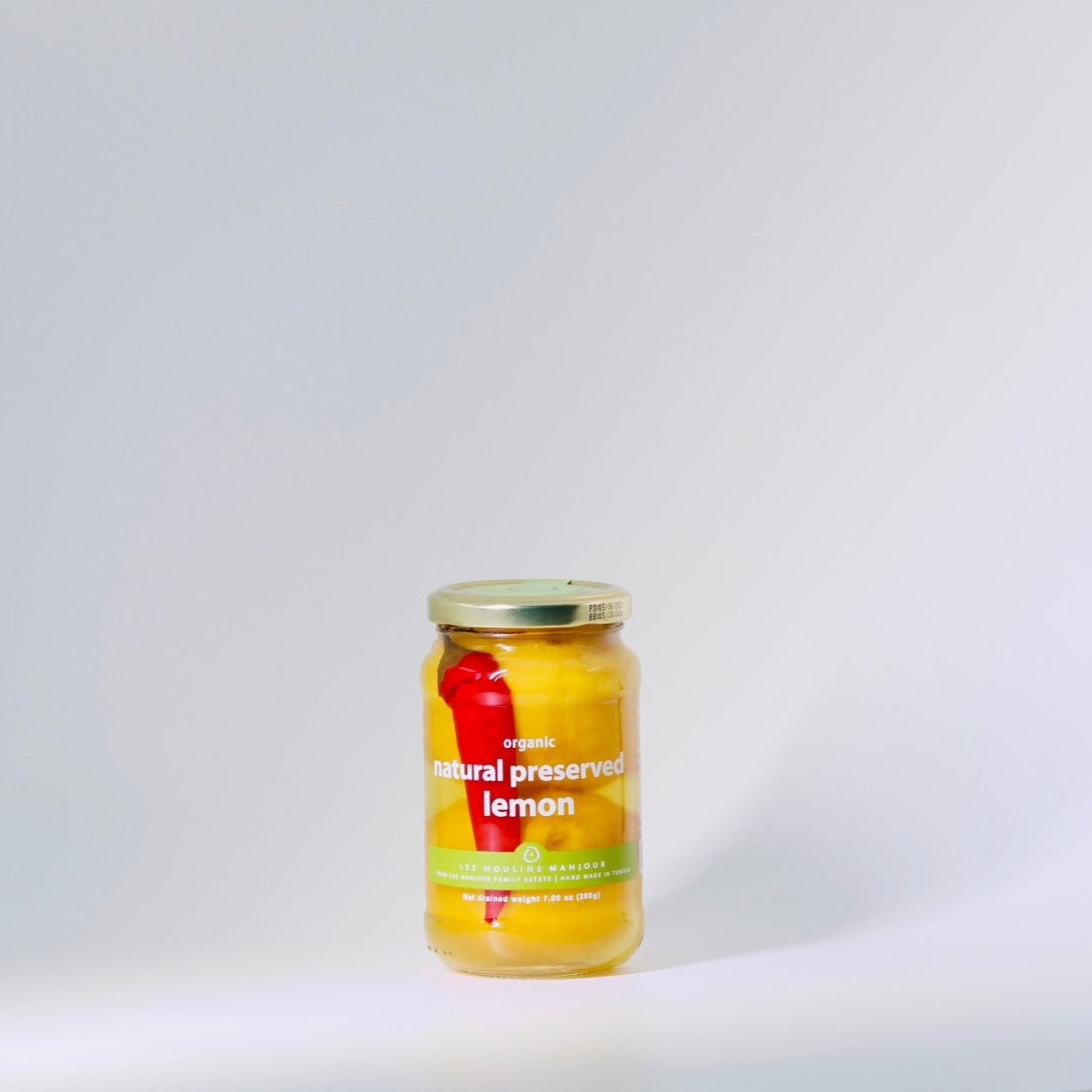 Les Moulins Mahjoub - Organic Natural Preserved Lemon - 7 oz
No other ingredient, apart from Harissa, exemplifies Tunisian cooking as well as preserved lemons. These lemons are preserved whole and the Mahjoub's add a mild red pepper to the jar to create an additional layer of flavor. These petite Tunisian lemons are known for their intensity and concentrated citrus flavor. Cut the lemons into thin, small slices and use them to accompany grilled or baked fish, stews, rice, or to create the popular dish of chicken with olives and lemon. As with all of the Mahjoub products, this is produced using traditional farming methods with no additives or artificial processes.
Certified Organic by ECOCERT.
Les Moulins Mahjoub - Organic Natural Preserved Lemon - 7 oz