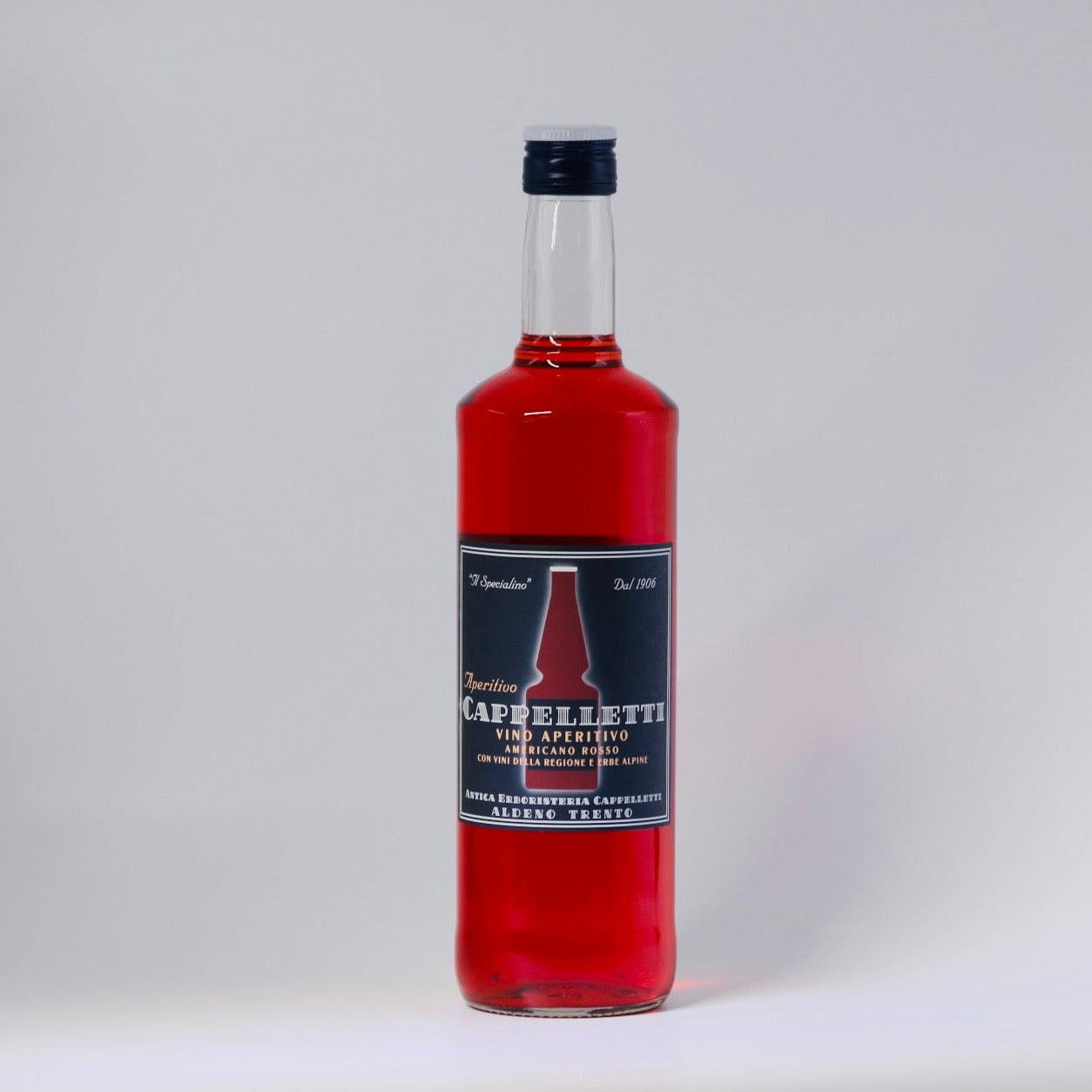 Cappelletti - Vino Aperitivo - 750 ml
An original among the red bitter used for 'spritz' cocktails. It differs from most in the catagory in that it is made with a traditional wine base, instead of the commonly used neutral spirits of other brands. It's dryer than most of the others and no artificial coloring and it hue comes from the natural carmine dye. It is a staple of our home bars.

If you're into tart cocktails mix it with lemon juice and tonic water. A flavor sensation!


Cappelletti Description
The Aperitivo Cappelletti, endearingly known to locals as just "Specialino", may be the oldest style of the classic red bitter still in production. Unlike its larger commercial rivals, Cappelletti is less sweet and has a wonderful drying finish. Additionally, it still uses natural carmine color for a crimson red and retains a vinous texture from its wine base. It offers a vibrant and flavorful profile, complemented by bitter undertones on a traditional wine base. This yields a Negroni or Spritz that is dry and refreshing in the finish. It is made just outside of Trento in Alto Adige by the Cappelletti family, who also produce a number of other exceptional aperitivi and amari.


The story of the "Spritz" we commonly see in Italy today shares a history with Cappelletti in the Triveneto. This drink is most typically a combination of a red bitter with wine, soda, and a slice of orange. Cappelletti is a true ace for wine-and-beer licensees. A Spritz ramps up the appetite at lower pour-cost than wine-by-the-glass. For beer bars, Cappelletti combines well with French farmhouse ales or Radler-type beers for intense refreshment. The acidity from Cappelletti's wine base makes a Negroni drier, and more drying, on the palate, which stimulates the appetite and promotes food and wine sales. - Haus Alpenz
This is my go to for Negroni's - Anna Marie Adams
Cappelletti - Vino Aperitivo - 750 ml