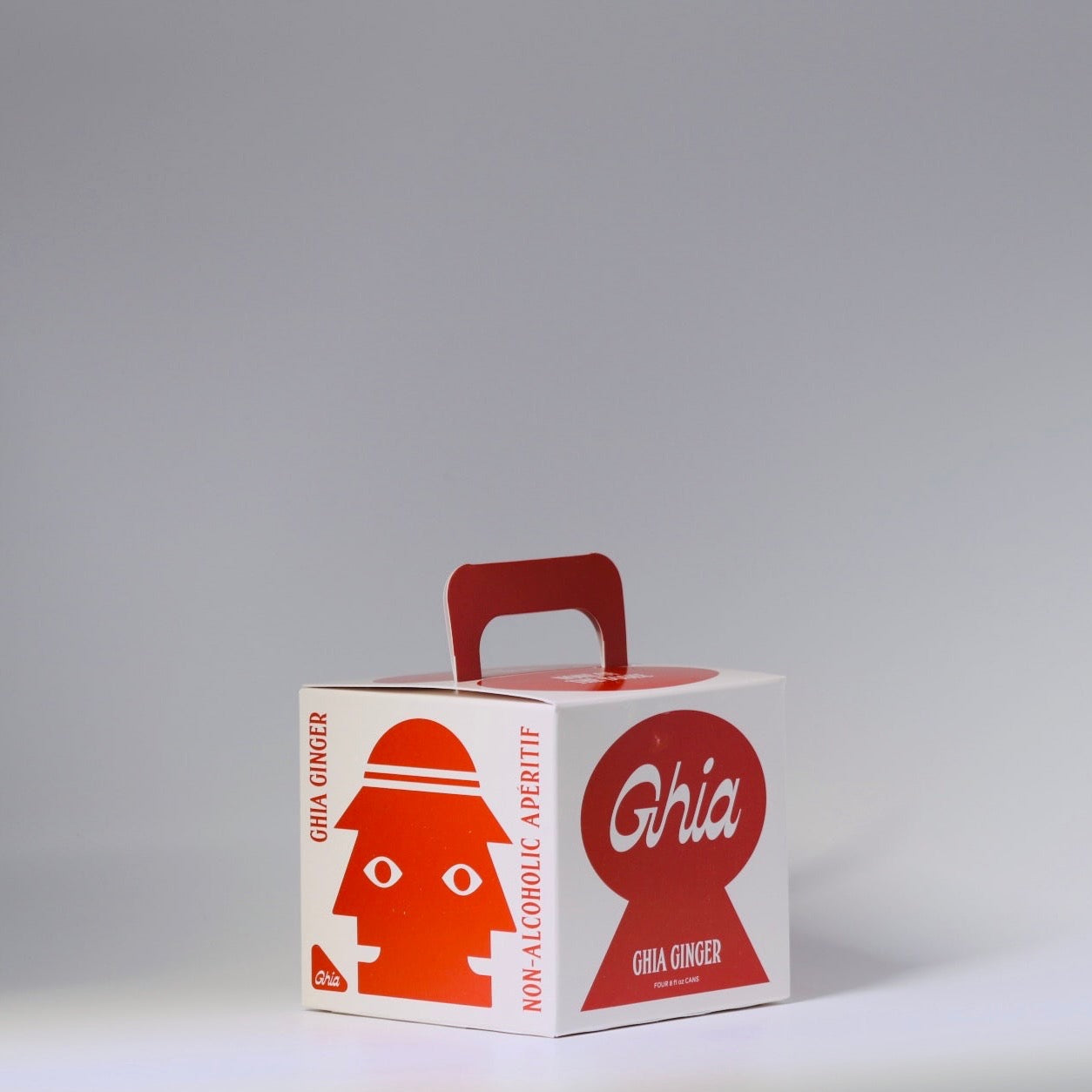 Ghia - Le Spritz Ginger - 4/8 fl oz cans
Ghia is a non-alcoholic apéritif packed with only pure, natural extracts. Potent plants. Heady herbals. Blithe botanicals. Everything inside the bottle was picked because of its completely natural ability to soothe and to stimulate. Ghia is vegan, with no added sugars, artificial flavors, or caffeine.

The new Le Spritz Ginger is Ghia's signature bitter Aperitivo, spritzed with their own ginger beer: a brush of sweetness + the slow burn of ginger. Ingredients include Riesling white grape juice, yuzu juice, lemon balm, gentian root, fig, acacia, orange, rosemary, ginger, and fruit and vegetable juice for color. 
Ghia - Le Spritz Ginger - 4/8 fl oz cans