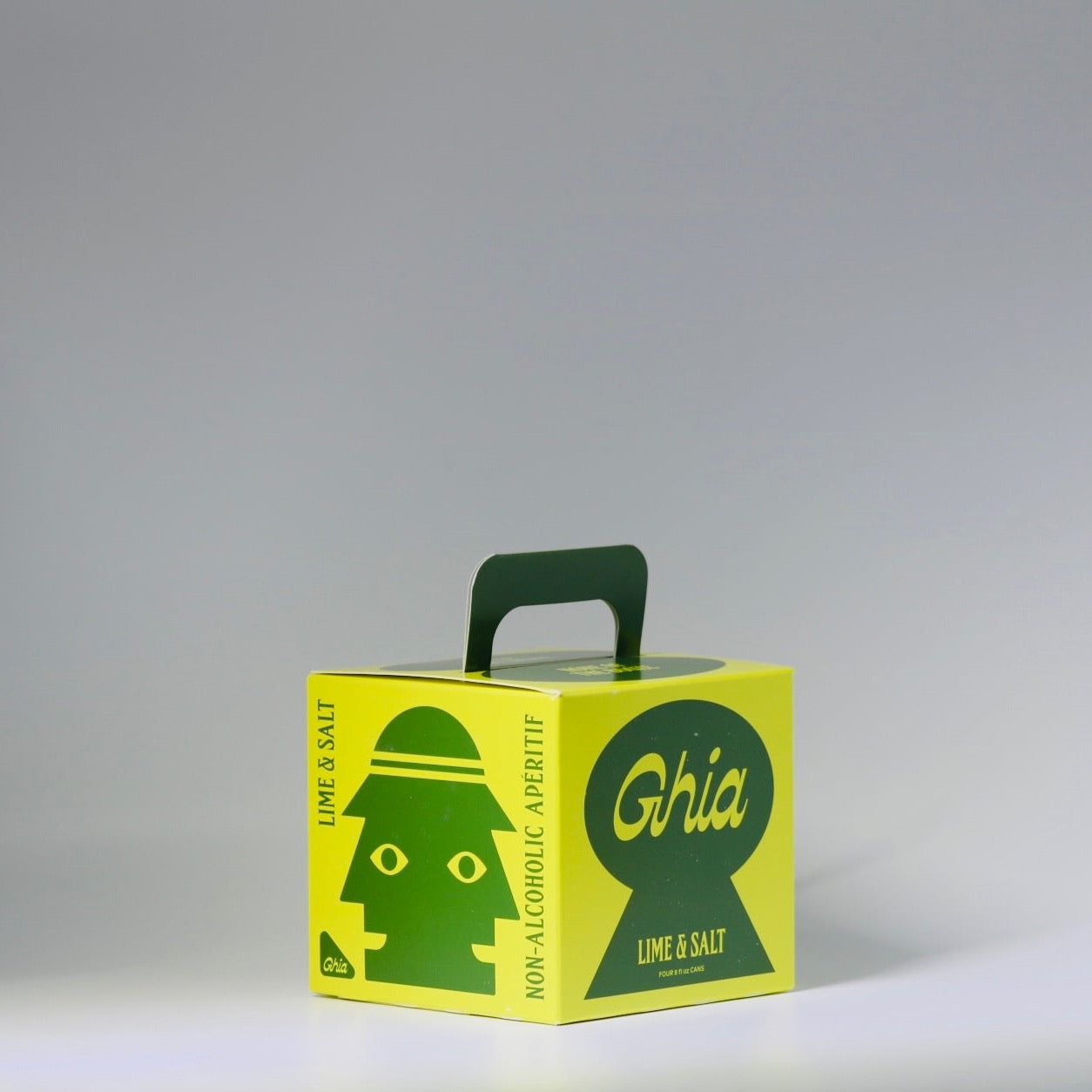 Ghia - Non-Alcoholic Lime & Salt Le Spritz - 4/8 fl oz cans
Ghia is made with the belief that real drinks call for real, transparently sourced ingredients. Mediterranean-inspired blends of powerful plants, fruits, and roots strike a natural balance: the flavors pack a punch while the ingredients soothe. Nervines, a backbone in each Ghia offering, have been celebrated for centuries for their nourishing, stress-busting properties.

The Lime & Salt Le Spritz is the signature Ghia Apéritif, but spritzed. Fresh lime and a dash of salt add a crisp, lip-puckering kick. Like a quick dip in the sea, it does the work of inspiring an easeful vibe without numbing. Whether you're up for sunrise, winding down at sunset, or actually seaside in Barcelona, Lime & Salt is a perfectly buzzy, summertime sip.
Ghia - Non-Alcoholic Lime & Salt Le Spritz - 4/8 fl oz cans