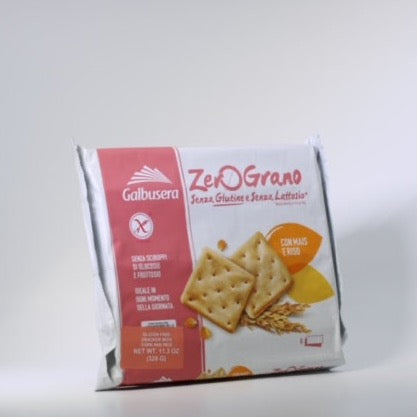 Galbusera - Zero Grano - Gluten Free Cracker with Corn & Rice - 11.3 oz
Gluten-free with corn and rice Cracker Specifically formulated for people intolerant to gluten Fragrant crackers with corn and rice. Excellent as a substitute for bread or as a hunger break. Only genuine and quality ingredients and you know why? We care about your wellbeing, we do scrupulous and constant checks on our entire production process. We always guarantee recipes designed for a balanced diet Non-hydrogenated oils and fats High quality raw materials High oleic sunflower oil | Whole sea salt No GMO, palm oil, preservatives and colorings.
They're delicious if you're GF or not!
Galbusera - Zero Grano - Gluten Free Cracker with Corn & Rice - 11.3 oz