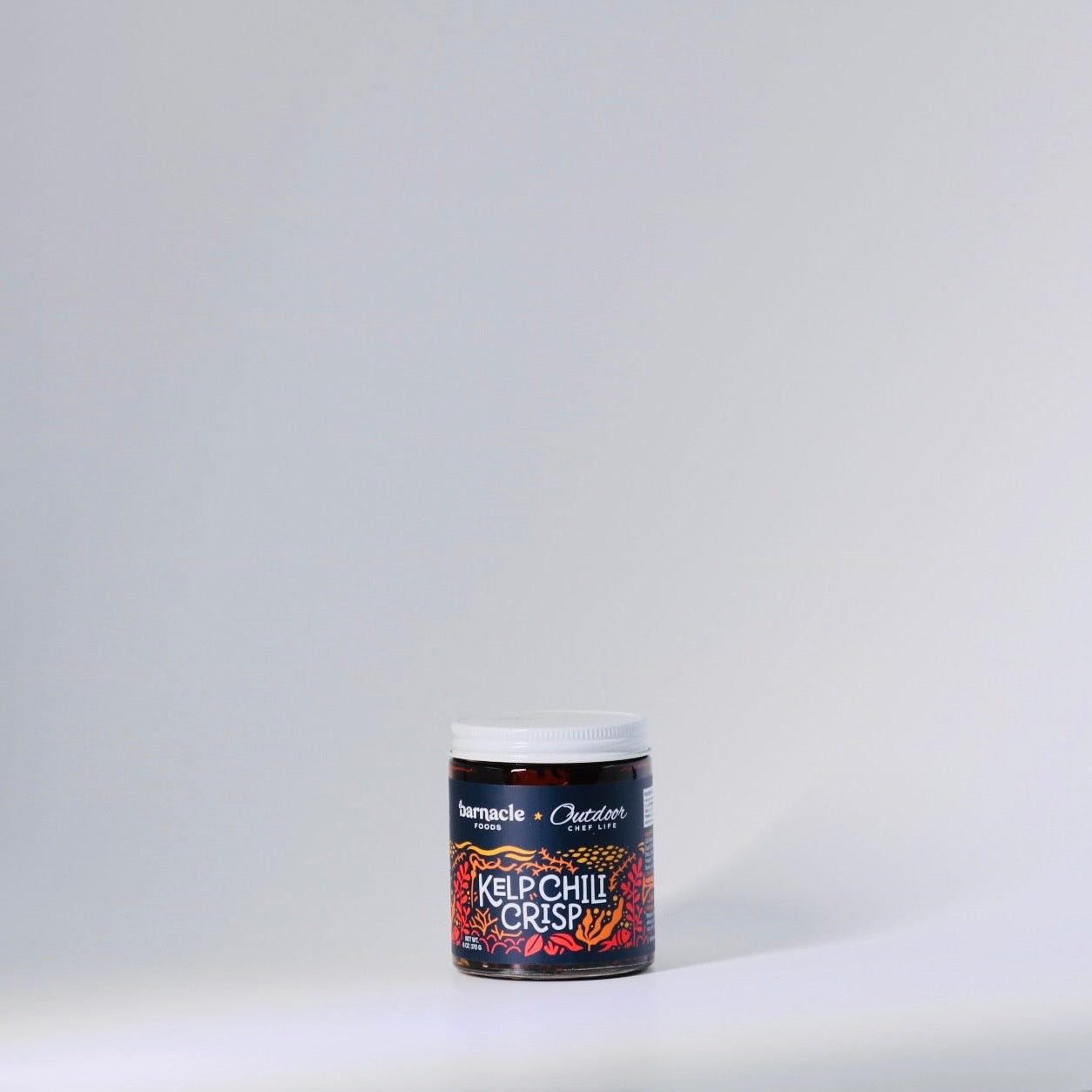 Barnacle Foods - Kelp Chili Crisp - 6 oz
Collaboration Kelp Chili Crisp is here! A sizzly sauce dreamed by YouTube fisher and chef Taku of Outdoor Chef Life and the team at Barnacle Foods.

Introducing Kelp Chili Crisp. This sensationally warm and rich sauce adds instant flavor and tongue-appeal to literally anything you're eating. Kelp Chili Crisp infuses fried crunchy, salty Alaska grown kelp, mouth-warming chiles de arbol, satisfying fried onion and garlic with a hint of sweetness into a refreshing and addictive topper. Drizzle Kelp Chili Crisp on noodle bowls, pizza, or even donuts. Meet your new versatile kitchen companion.
Barnacle Foods - Kelp Chili Crisp - 6 oz