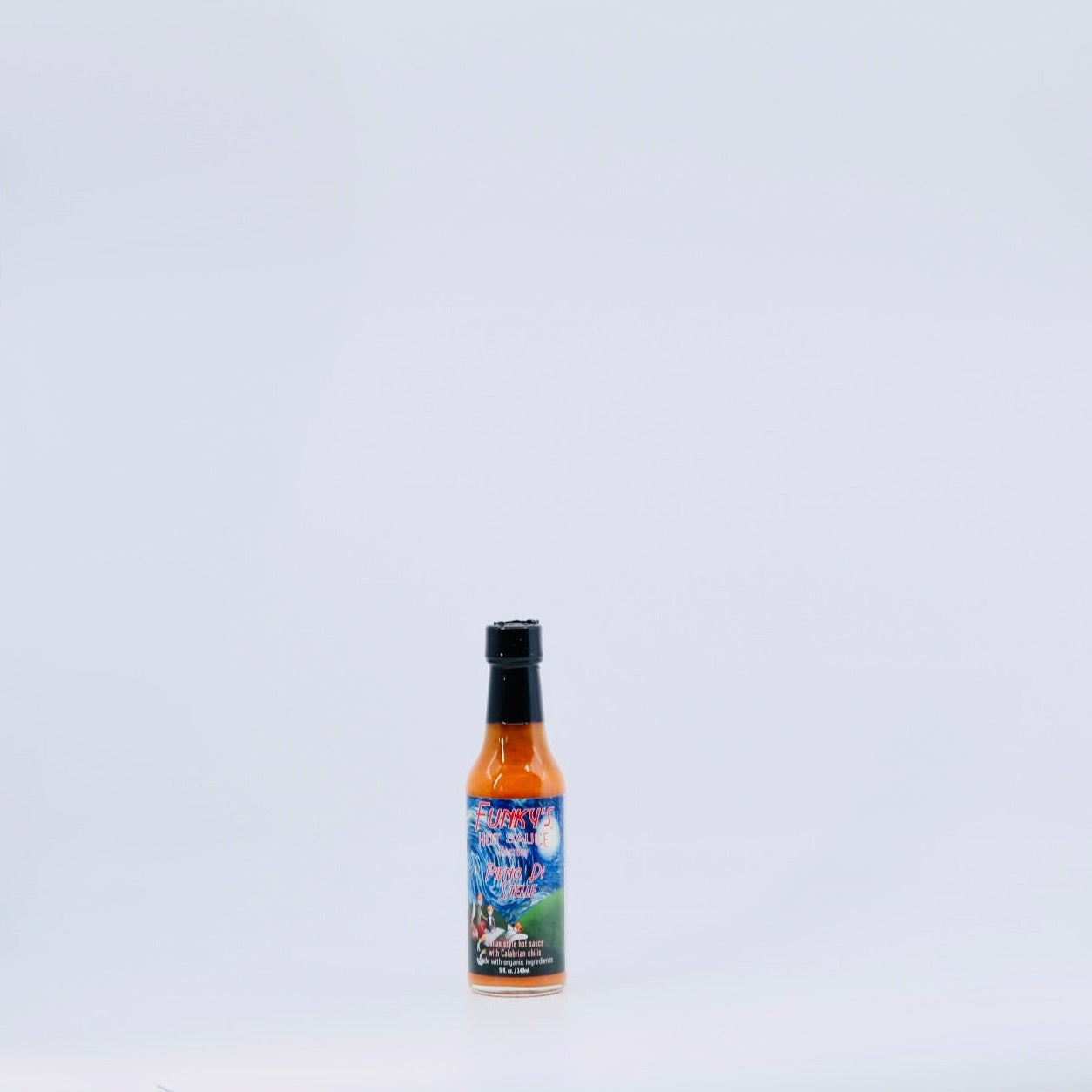 Funky's Hot Sauce Factory - Pieno Di Stelle - 5 fl oz
"Pieno Di Stelle" is Italian and roughly translates to "Full of Stars" and that's how we feel about this sauce. Being Italian, this sauce represents my love for my heritage. It can be used on many dishes, especially pizza and pasta! It'll liven up any marinara, making it an instant Arrabiata sauce. Try adding it to pesto for a real special treat or in a calzone & stromboli!
There are 3 kinds of Calabrian chilis in this sauce, all of which were grown in the Skagit Valley by our good friend Jimmy at Southern Exposure Family Farm. Jimmy and I spend several seasons testing and selecting the types of Calabrian chilis for this sauce. This sauce has been a personal dream of mine and I'm very proud to finally be able to release it to the public!

Fatto con amore e pieno di stelle!

Funky's Hot Sauce Factory - Pieno Di Stelle - 5 fl oz