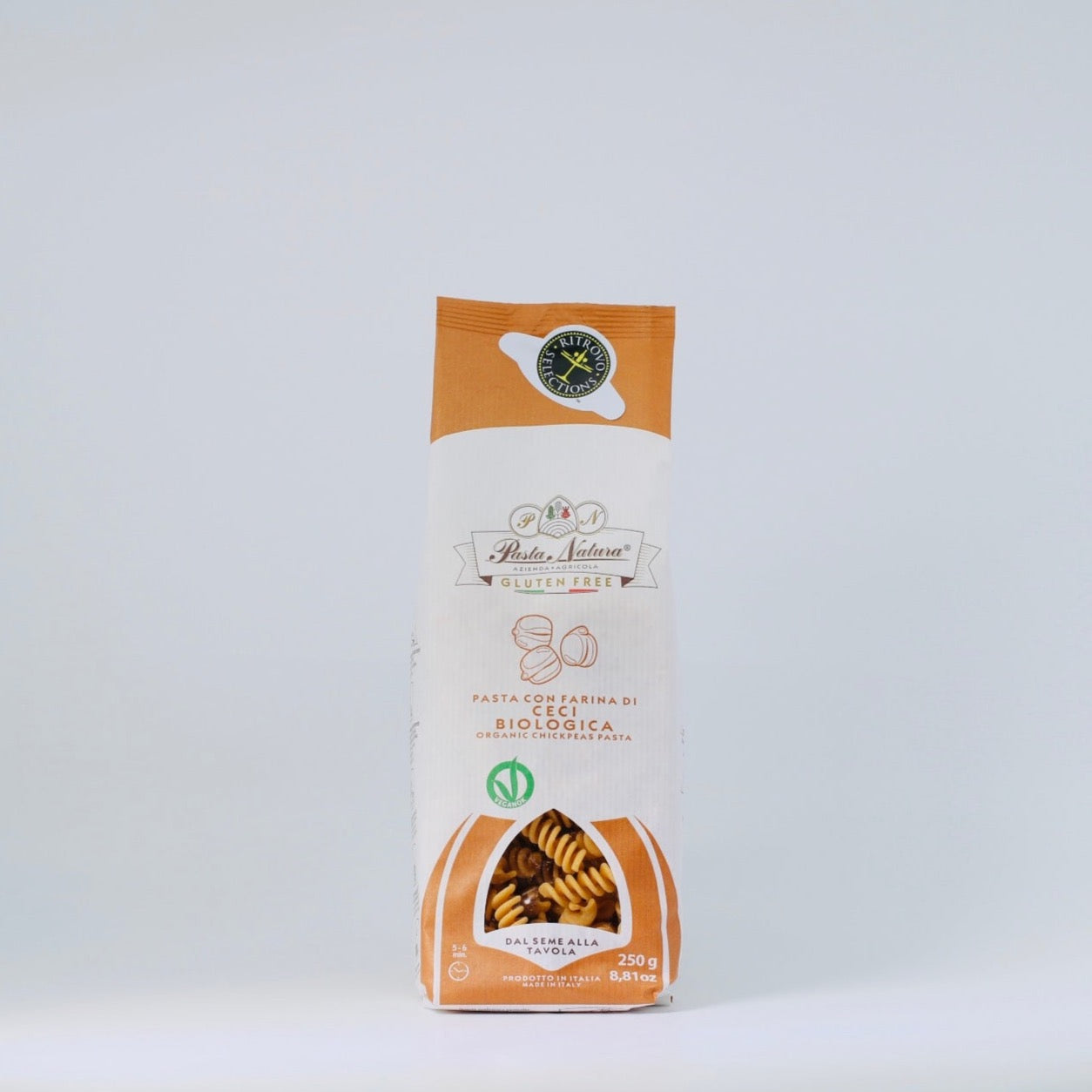 Pasta Natura Corn-Rice Fusilli Pasta- 8 oz
Made with certified gluten-free ingredients. An expert blend of corn and rice flour creates a perfect al dente bite. A versatile cut lends itself to all types of pasta dishes from classic red sauces, pesto's, ragus, and baked dishes. 
Ingredients

Corn Flour, Rice Flour.
Pasta Natura Corn-Rice Fusilli Pasta- 8 oz