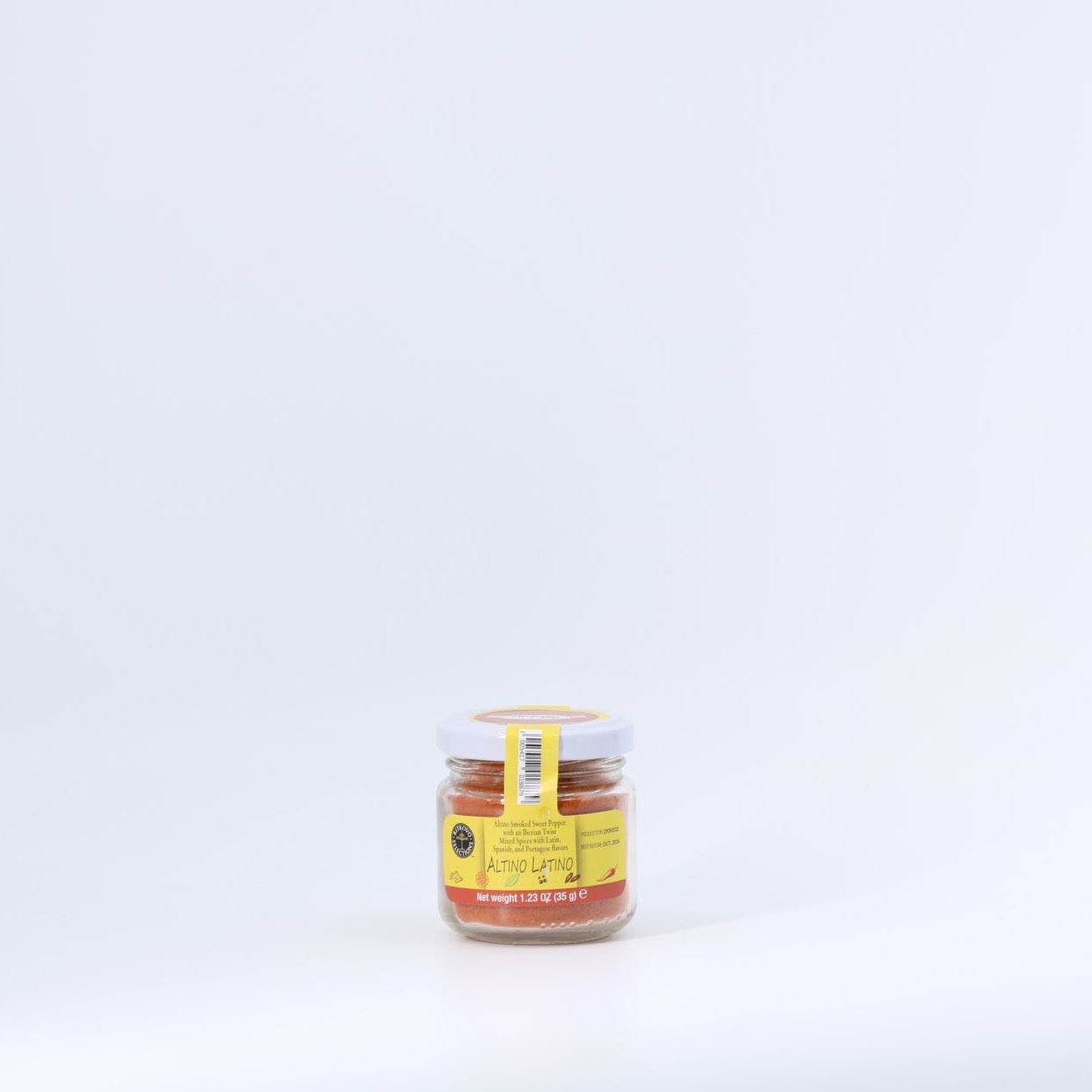 Fior di Maiello - Altino Latino - Smoked Pepper with Cumin and Orange Culinary Powder - 1.23 oz
Inspired by our founder's residence near the old Portuguese streets of San Diego, this seasoning has hints of Italian, Portuguese, Spanish, and South American cuisine. With a base of rich Altino smoked pepper*—an Italian version of classic Spanish paprika—this spice blend includes cumin, turmeric, orange peel, juniper, and oregano. So versatile and flavorful added to almost any style of cuisine: from roasted fish or chicken to grilled vegetables. Add to hummus or flavor sour cream dips and salad dressings. A true Ritrovo Selection, inspired by our passion for Italian Regional foods wherever they may travel!

Ingredients
(Dry Seasoning) Sweet Pepper Powder, Cumin, Turmeric, Orange Peel, Juniper, Oregano.


Fior di Maiello - Altino Latino - Smoked Pepper with Cumin and Orange Culinary Powder - 1.23 oz