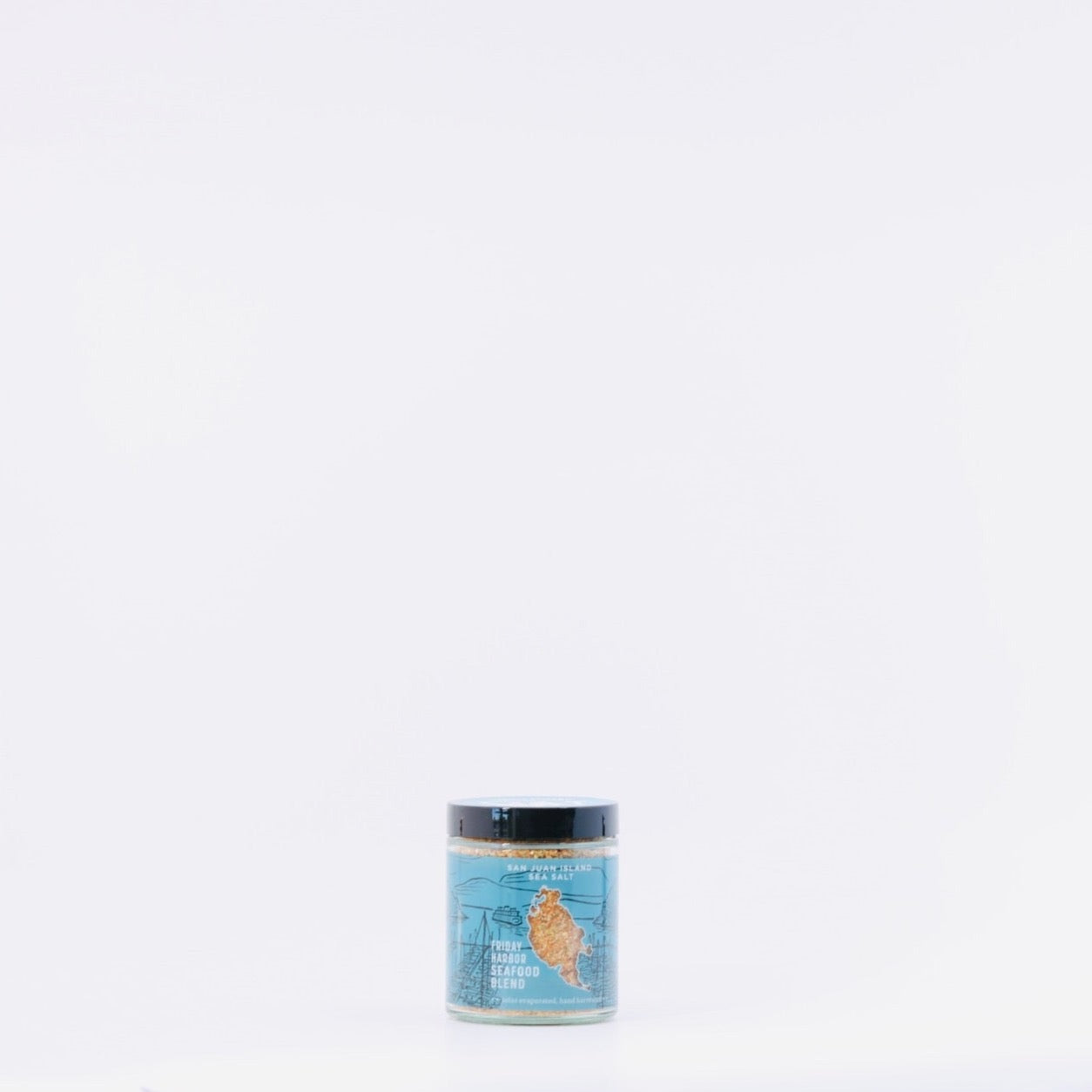 San Juan Island Sea Salt - Friday Harbor Seafood Blend -
This all purpose seafood blend delights with just the right balance of spice and tang. Enhances the delicate flavors of fish, shrimp and crab without overpowering.

Inspired By: The bountiful waters of the Salish Sea and summertime seafood grilling.

Tastes Like: Uniquely peppery, fresh garden herbs, lemony zing.

Try it On: Roasted halibut, pan fried shrimp, Westcott Bay oysters

Ingredients: San Juan Island Sea Salt, organic garlic, organic onion, organic paprika, organic mustard, organic sugar, organic rosemary, organic parsley, organic white pepper, organic chili flakes, organic black pepper, citric acid, organic lemon peel.


San Juan Island Sea Salt - Friday Harbor Seafood Blend -