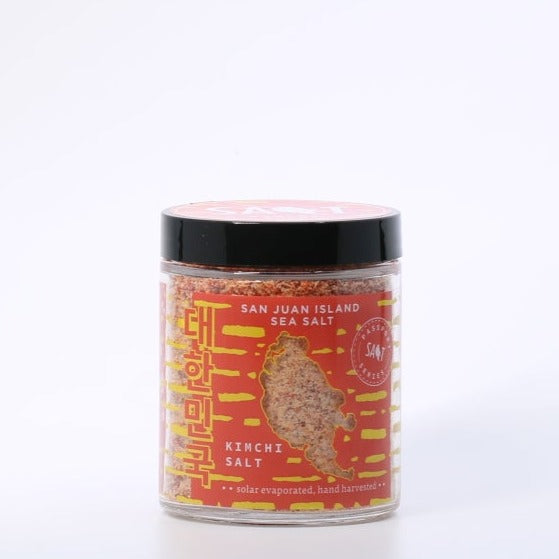 San Juan Island Sea Salt - Kimchi Salt - 6 oz
From the producer:
The characteristic taste of Kimchi sings brightly by way of authentic Gochugaru peppers, ginger and garlic.

Inspired By: The best kimchi we've ever tasted at a lovely Friday Harbor cafe.

Tastes Like: Tangy with a mild kick of spice.

Try it On: Ramen noodle salad, hard boiled eggs, sweet potato fries.

Ingredients: San Juan Island Sea Salt, gochugaru pepper, organic vinegar powder, organic garlic, organic ginger, organic carrot, organic onion, organic rice powder.
San Juan Island Sea Salt - Kimchi Salt - 6 oz