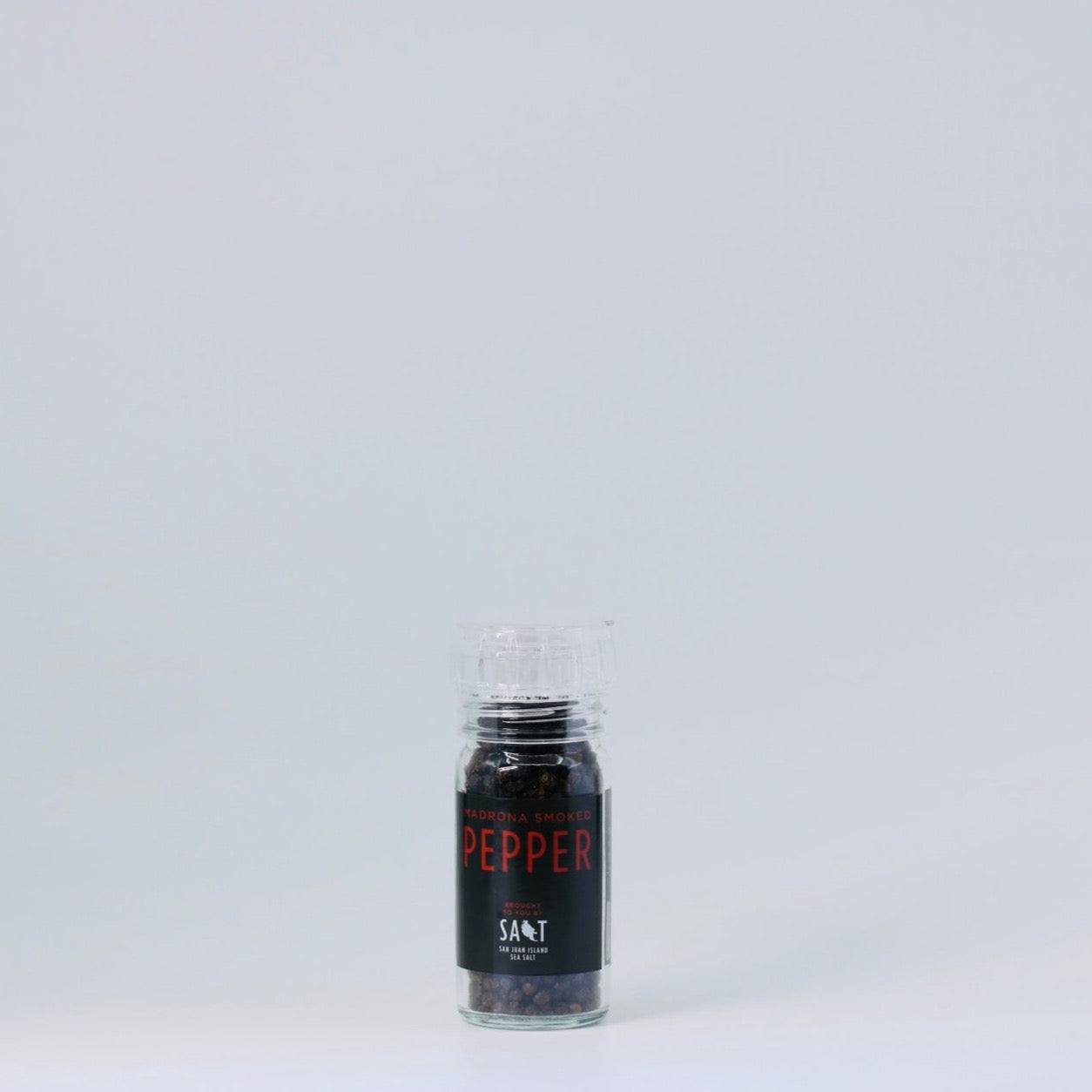 San Juan Island Sea Salt - Madrona Smoked Pepper Grinder - 1.6 oz
How can so much flavor be packed into such a tiny ingredient? This organic, fair-trade peppercorn undergoes a rich transformation after being smoked with island grown Madrona. 
The Pacific Madrona (Arbutus menziesii) is a beautiful native tree that grows along the West Coast on rocky slopes and in forest clearings. It's an exceptionally hard wood that is the perfect ingredient for smoking our salt.
Inspired By: We just couldn't resist extending our passion for the magic of madrona smoke to the black peppercorn 
Tastes Like: A deep, spicy bonfire. 
Try it On: Squash soup, bacon, sandwiches of all ilk 
San Juan Island Sea Salt - Madrona Smoked Pepper Grinder - 1.6 oz