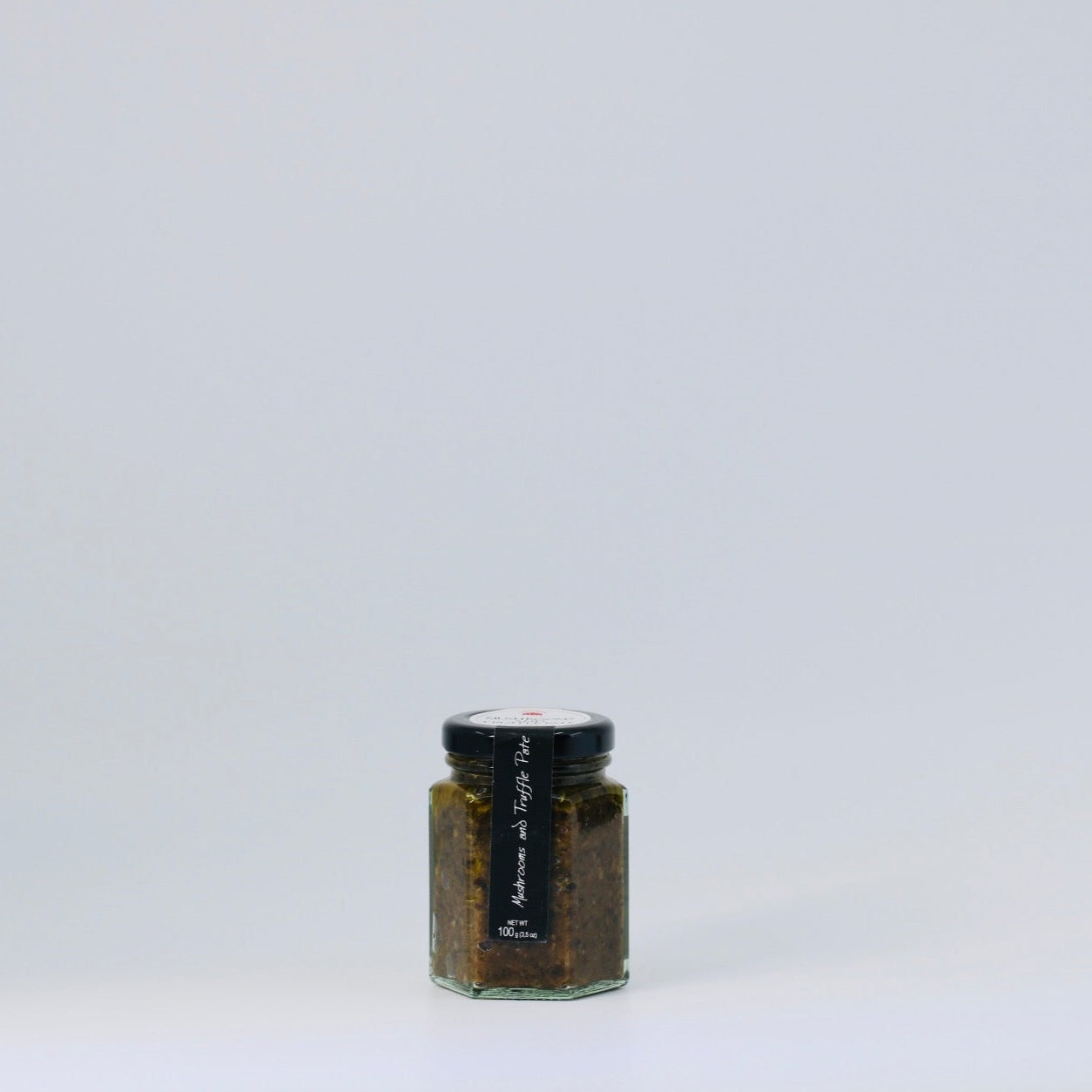 Casina Rossa - Mushrooms & Truffle Pate - 3.5 oz
Spread of champignon and forest mushrooms, black truffles, vinegar, salt, and essence of white truffle. Suggested for appetizers, sides and main dishes.

Ingredients
Mushrooms (Agaricus Bisporus, Porcini-Boletus Edulis) 70%, Extra Virgin Olive Oil, Black Summer Truffle (Tuber Aestivum Vitt) 2%, Onion, Garlic, Sea Salt, White Truffle Aroma, Parsley, Wine Vinegar, Acidifier: Citric Acid.
Casina Rossa - Mushrooms & Truffle Pate - 3.5 oz