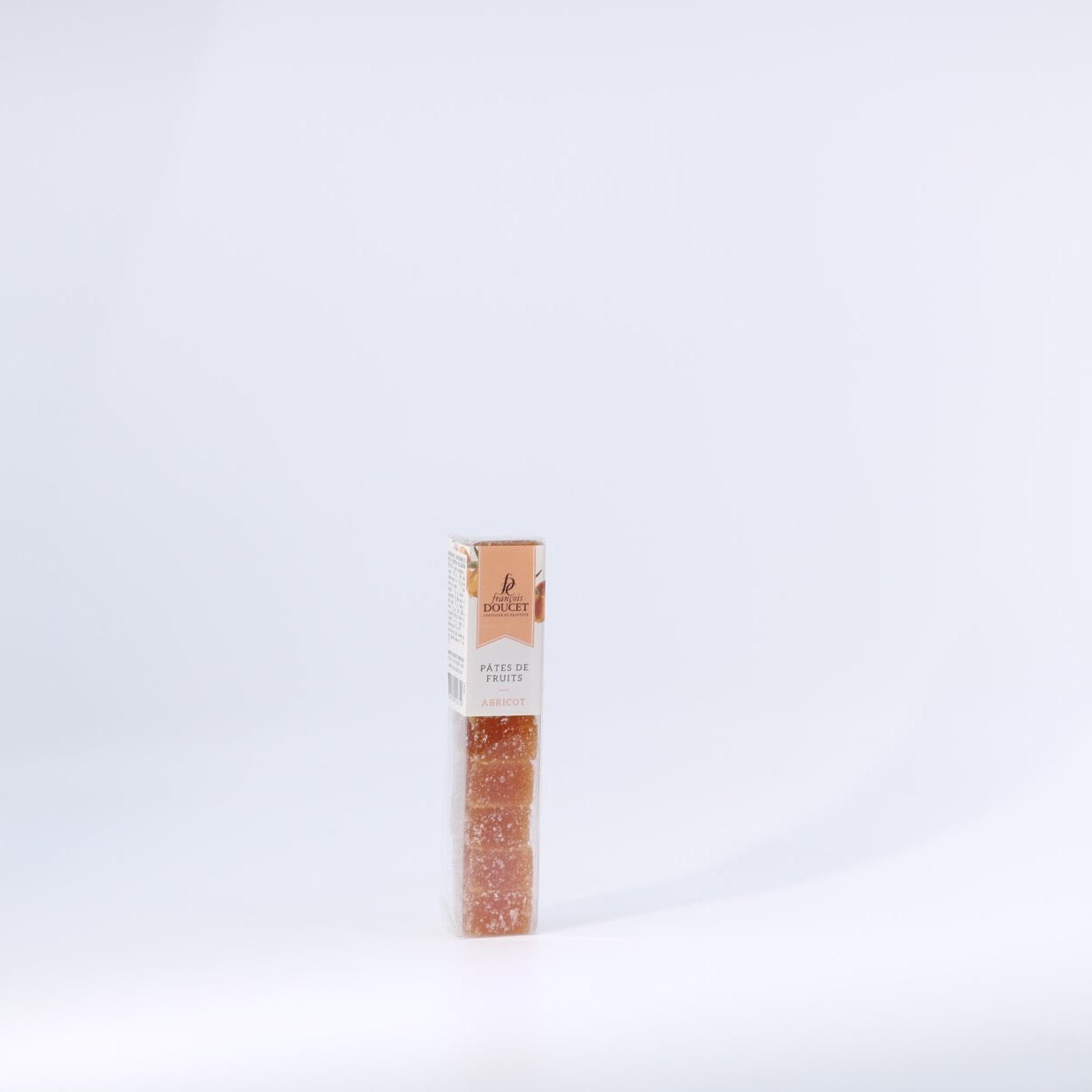 Francois Doucet - Apricot Pate - 3.2 oz
François Doucet's Pâtes de Fruits—the quintessential French fruit jelly—contain a whopping 51% fruit (most of it local to the region) so when you bite into them you get a luscious taste of ripe summer bounty. Apricot lovers will welcome this sunny Provençal accent to their table.

F. Doucet, a family confiserie in its third generation, is in a part of Aix-en-Provence largely untouched by tourism. They make their pâtes de fruits in small batches, stirring the fresh fruit pulp in copper cauldrons and hand-packing the sugar-dusted jellies. Each sleeve contains 9 pieces - a perfect hostess or Valentine's Day Gift!



Francois Doucet - Apricot Pate - 3.2 oz