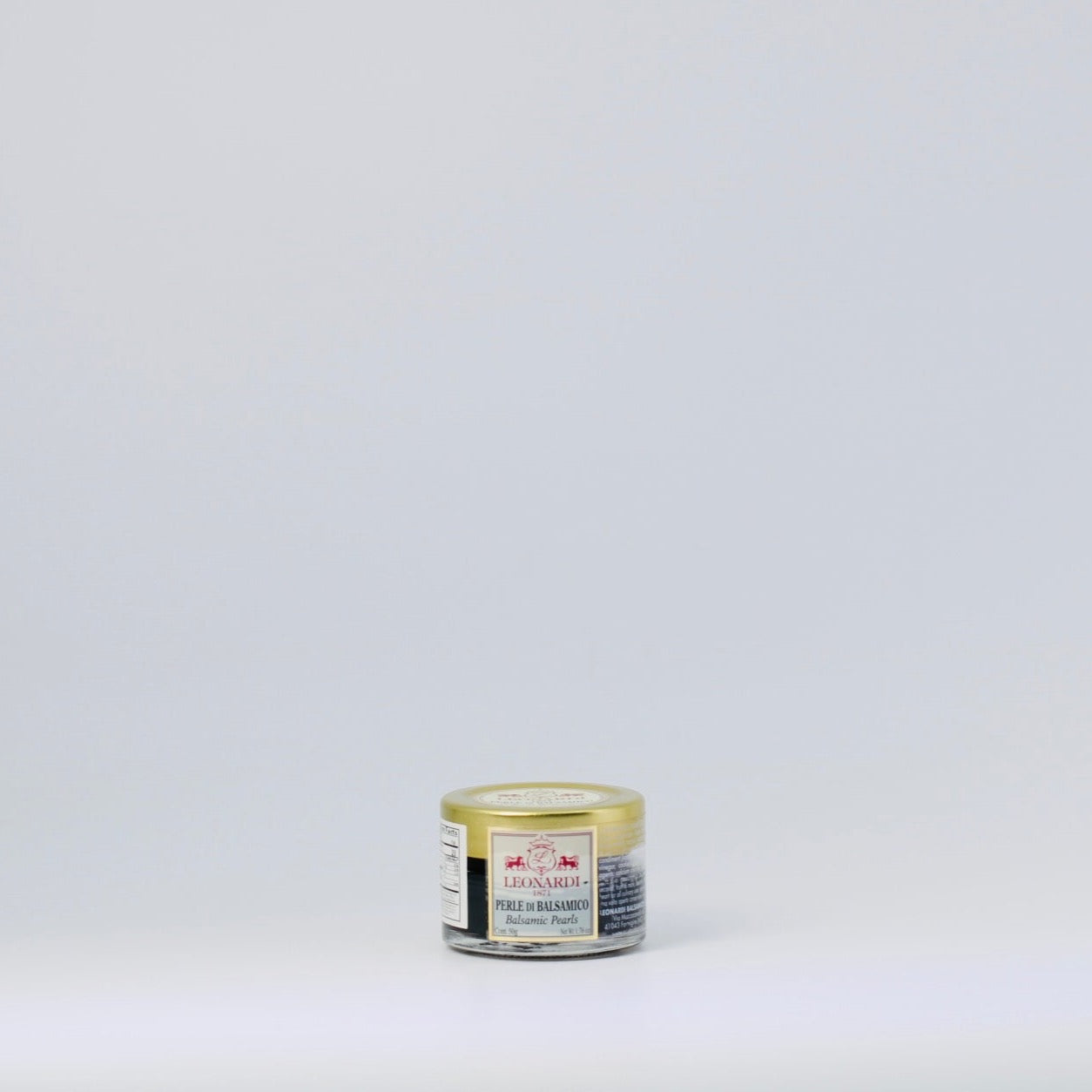 Leonardi - Perle di Balsamico - 1.76 oz
Originating from an exclusive Leonardi recipe, the balsamic pearls are small balls with a liquid sweet and sour centre containing the best Leonardi balsamic seasoning. When eaten, they offer a surprising and pleasant explosion of flavour, transforming any dish into a true spectacle.

These are a holiday pre order, limited quantity!
Leonardi - Perle di Balsamico - 1.76 oz