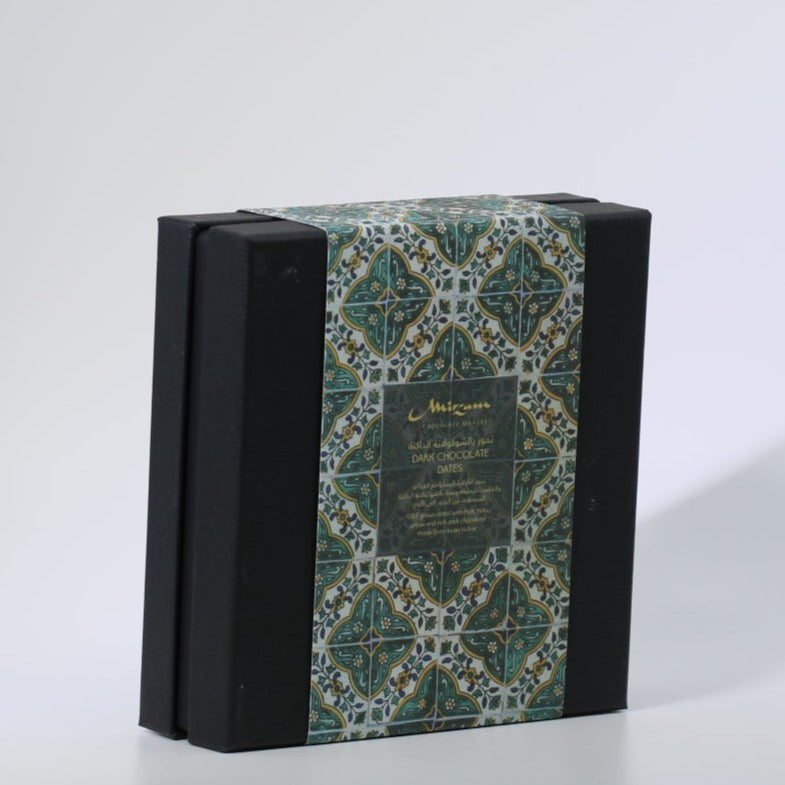 Mirzam Chocolate Makers - Dark Chocolate Dates - 3.5 oz
From the producer:
About Our Dark Chocolate Dates:
At Mirzam, we use only Khalas dates grown in the UAE. These dates are known for their
deep, rich, flavour profile and delicate sweetness. All of these recipes are vegan, and made
using our organic cocoa beans – transformed into 62% and 100% dark chocolate.

About Mirzam Chocolate Makers
At Mirzam, we make fine quality chocolate all the way from cocoa beans, a production
process that makes us completely unique in the UAE.


Mirzam Chocolate Makers - Dark Chocolate Dates - 3.5 oz