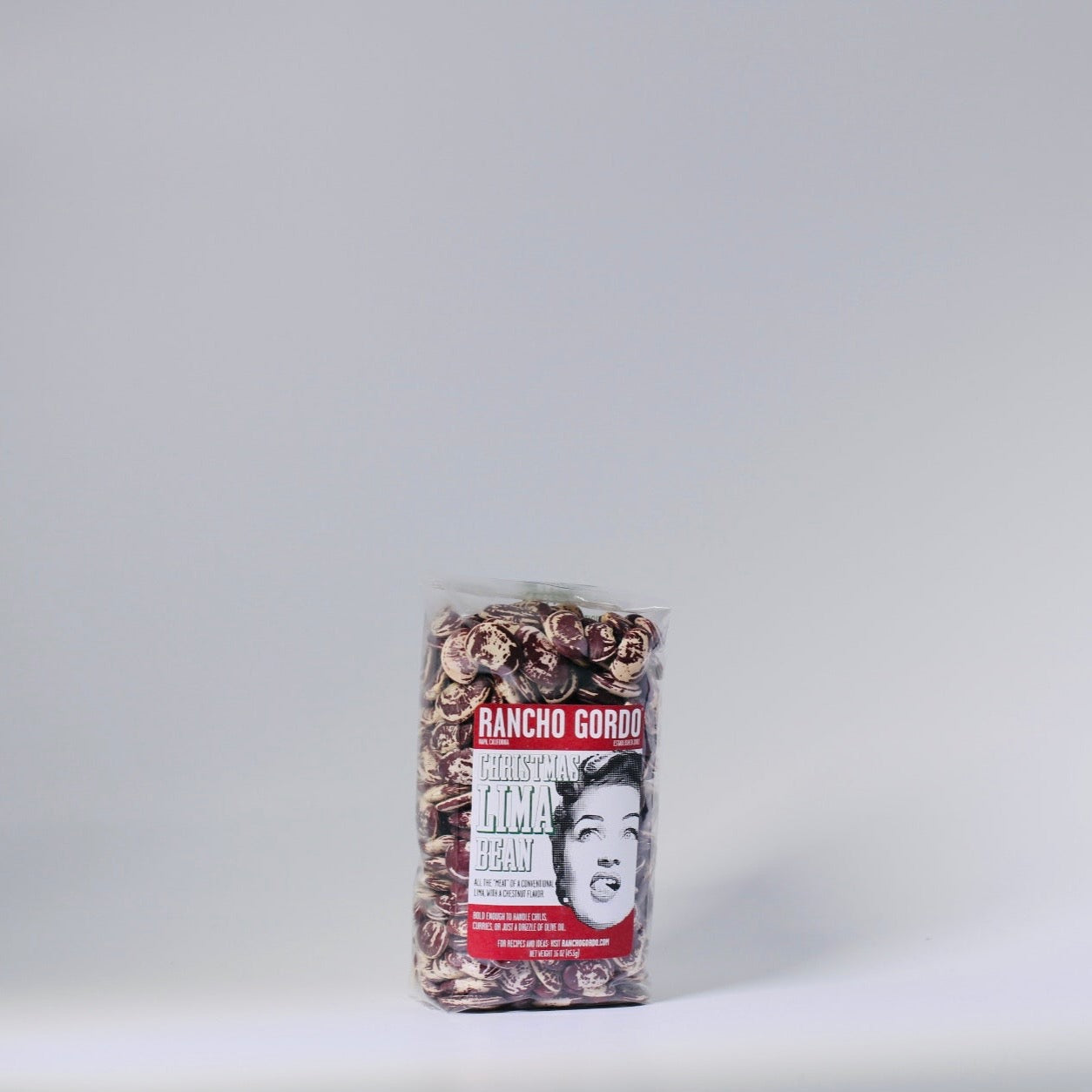 Rancho Gordo - Christmas Lima Bean - 16 oz
An unusual variation of the classic Lima. It offers a rich, full-bodied flavor, with a velvety chestnut texture. A true revelation for those who think they don't like Limas.

"I hate lima beans!" is the reaction we get from most people when we show them the otherwise-appealing Christmas Lima beans. Customers are often surprised to hear that this a staff favorite!

Christmas Limas are an intriguing variation on the traditional Lima, thought to have originated in Peru (hence the name Lima). They have a distinct chestnut texture and (according to some) flavor, but it's so subtle that's up for debate. In Italy, you'll find them as Fagioli del Papa or Pope's Beans. Also known stateside as Chestnut Lima and sometimes Calico Beans. Whatever you call them, they've done a great deal to help fix the bad reputation of traditional Lima beans.

If you grew up thinking you hated Limas, you owe it to yourself to give this one a try.


Rancho Gordo - Christmas Lima Bean - 16 oz