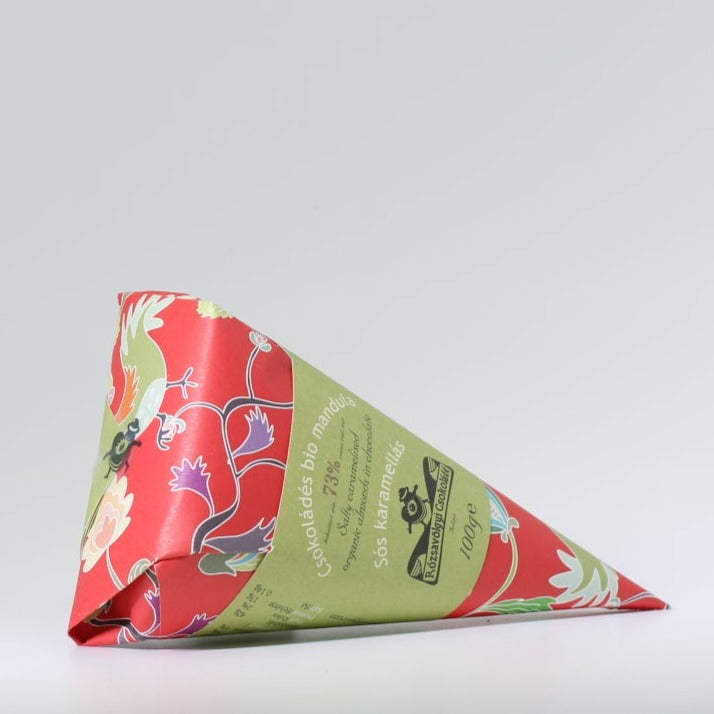 Roszsavolgyi Csokoládé - Salty Carmelised Organic Almonds in Chocolate - 3.5 oz
From the producer:
Whole salty-caramelised organic almonds covered with our Peruvian chocolate and dusted with cocoa powder.
Packed only in paper of which about 90% is recycled. No plastics.

Ingredients: organic almonds, chocolate (cocoa beans, organic cane sugar, organic cocoa butter), organic cane sugar, cocoa powder, Himalayan crystal salt
These are really special with no gift wrapping needed!
Roszsavolgyi Csokoládé - Salty Carmelised Organic Almonds in Chocolate - 3.5 oz