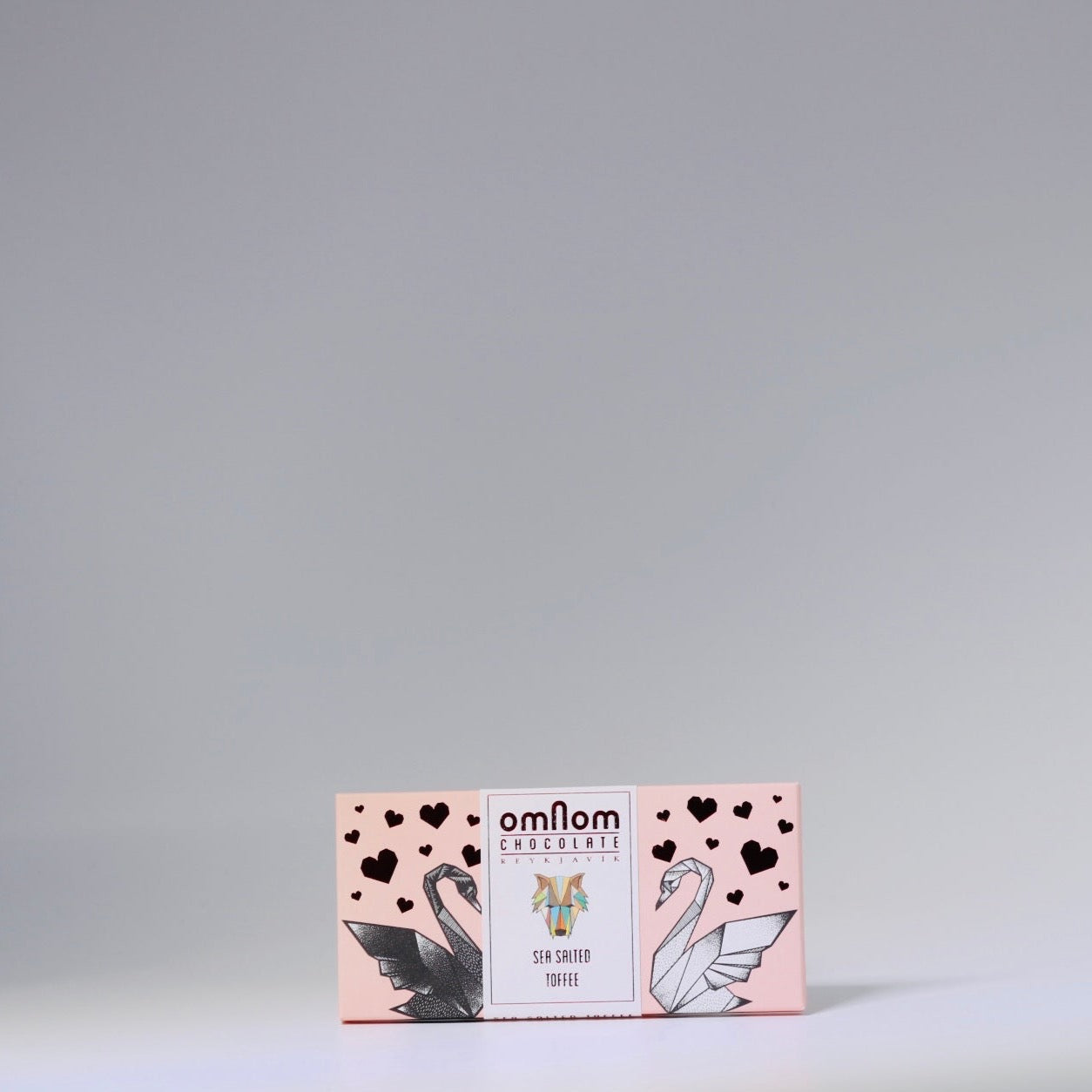 OmNom Chocolate - Sea Salted Toffee - 2.1 oz
Organic cocoa butter, organic cane sugar, barley malt, Icelandic whole milkpowder, sea salt, emulsifier (sunflower lecithin).
Contains a minimum of 38% cocoa solids.
Total organic: 75%. IS-LIF-01
Designed and made with love in Iceland,
in a facility that handles nuts, dairy and gluten.
Store in a cool & dry area.
OmNom Chocolate - Sea Salted Toffee - 2.1 oz