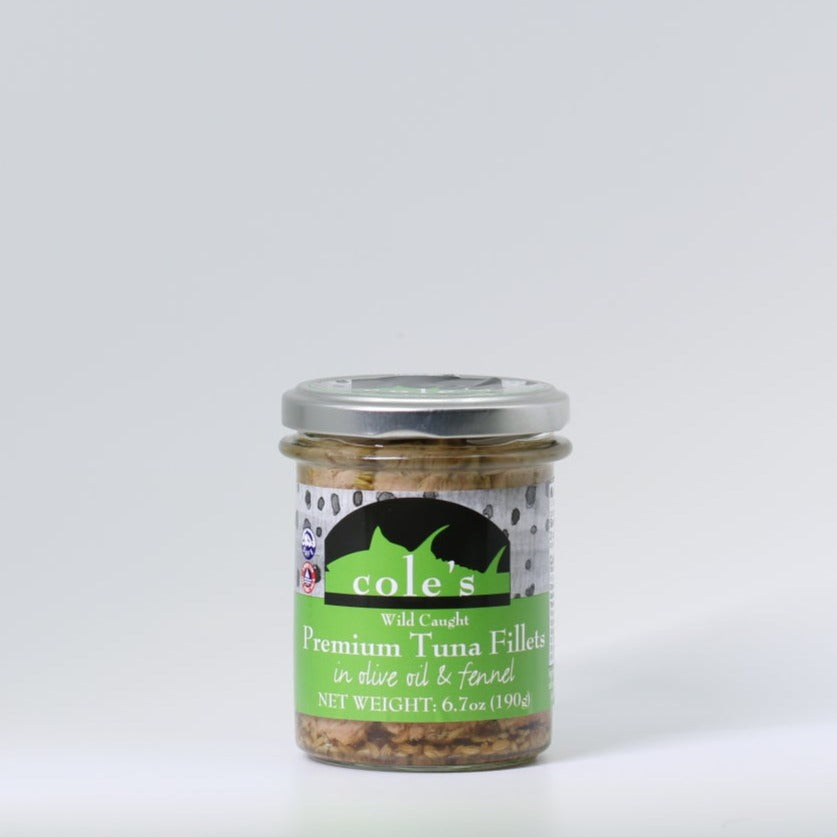 Cole's - Premium Tuna Fillets in Olive Oil & Fennel - 6.7 oz
From the producer:
Cole's Premium Skipjack Tuna originates in the pristine waters of Cape Verde where the fish are harvested, processed and packaged using traditional methods and recipes. The Cape Verde fishery is in harmony with Cole's long term, sustainable approach to responsible fishing.

Product of Cape Verde. Wild Caught!


Cole's - Premium Tuna Fillets in Olive Oil & Fennel - 6.7 oz