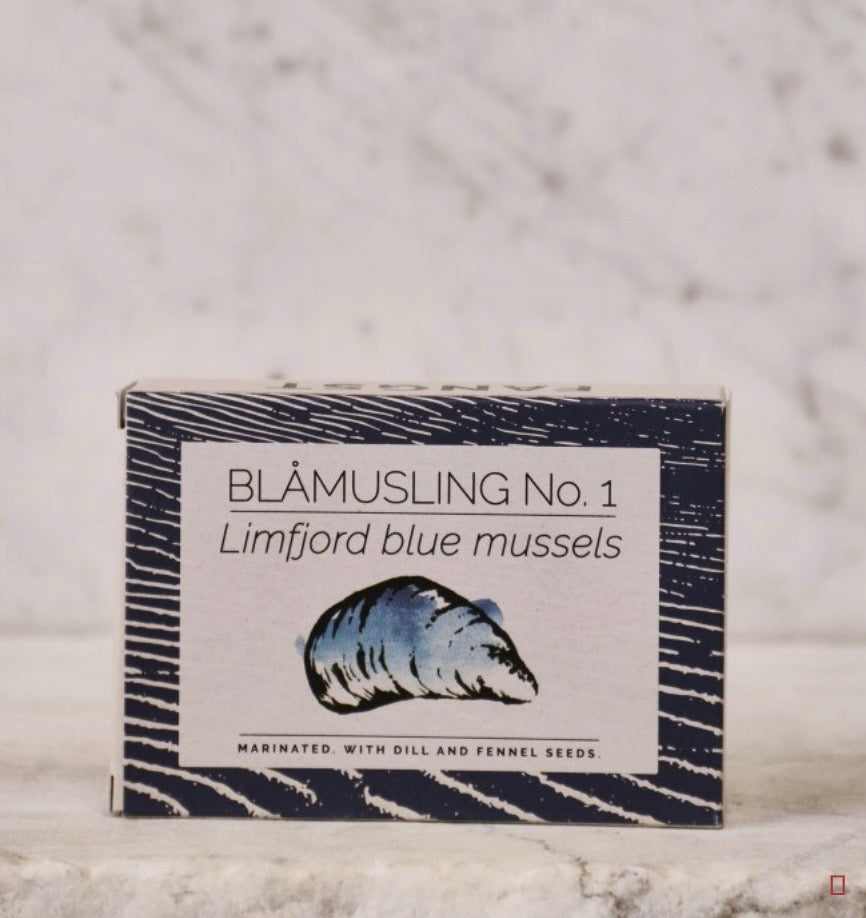 Fangst - BLÅMUSLING NO. 1 Limfjord Blue Mussels - 110 g
Fangst is a small Danish food company specializing in canned seafood. Drawing on traditional methods of preserving seafood, Fangst works with fishermen, scientists, chefs, and farmers to create sustainably produced premium Nordic seafood products and bring them to a wider audience. Limfjord Blue Mussels grow slowly in the cold water of the Danish inlet Limfjorden, which gives them a particularly fine taste and
texture. Fangst preserves the mussels in a marinade of cold-pressed rapeseed oil, apple vinegar, dill, and fennel seeds. Get hygge with them: Brush your favorite baguette with olive oil and garlic, crisp it on the grill, open a can of these mussels and a bottle of white, and enjoy one of the Nordic secrets to a happy life.

Fangst - BLÅMUSLING NO. 1 Limfjord Blue Mussels - 110 g