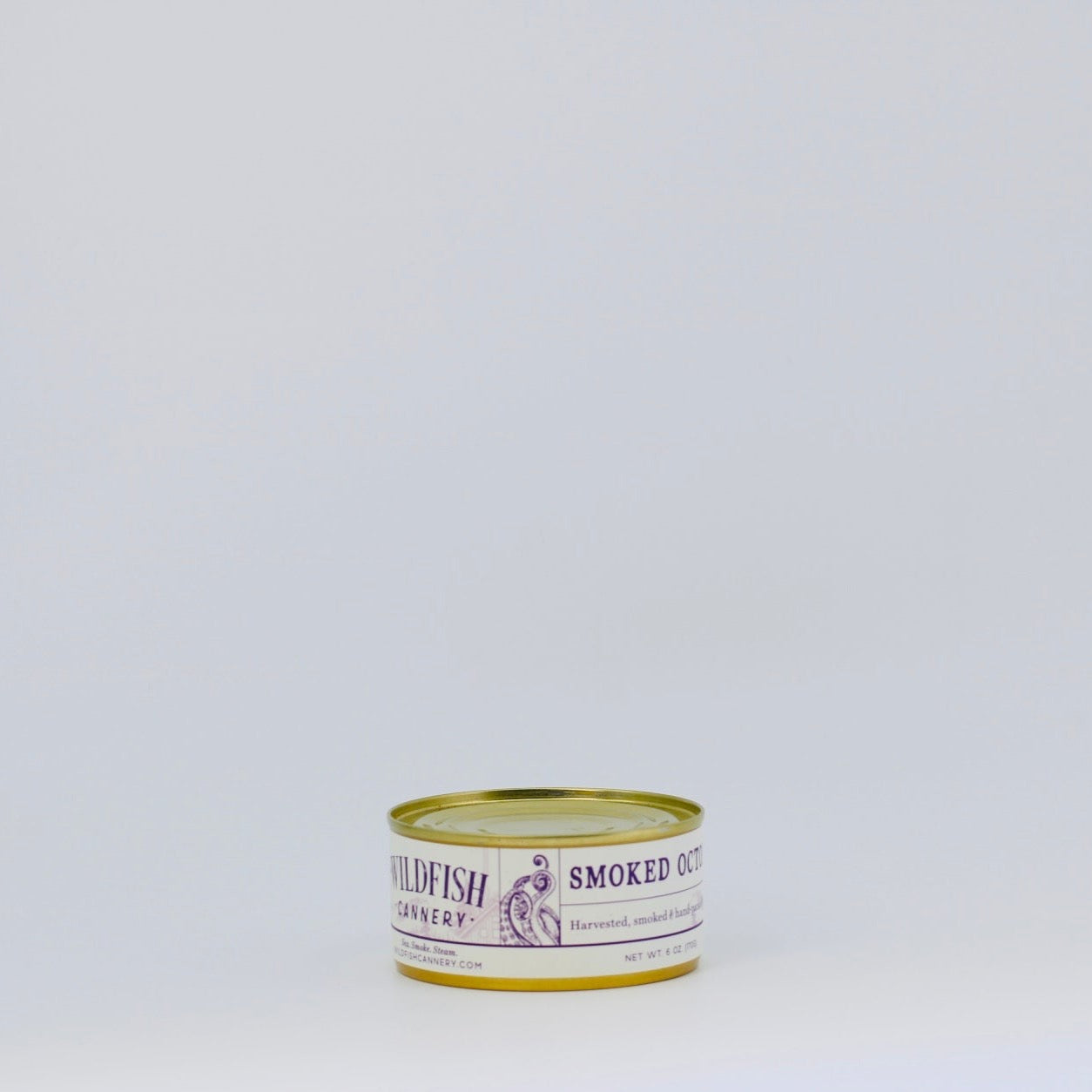 Wildfish Cannery - Smoked Octopus - 6 oz
From the producer:
Tasting notes: Smoky, briny and succulent (pun definitely intended), our smoked octopus is a special treat. It's also notably been named by Monterey Bay Seafood Watch as a 'Best Choice' sustainable species.
Serve it up: We like it paired with a fine whiskey, or dressed with olive oil and lemon for an amazingly smoky Pulpo a la Gallega. Like many of our offerings, we recommend first enjoying straight from the can, but then please let your curiosity get the better of you. Get started with some of our favorite Galley inspirations, from the sinful Octo-Mayo with Nori Fries, to our playful spin on Osaka's favorite street food, to a light and bright Farro Salad.
Wildfish Cannery - Smoked Octopus - 6 oz