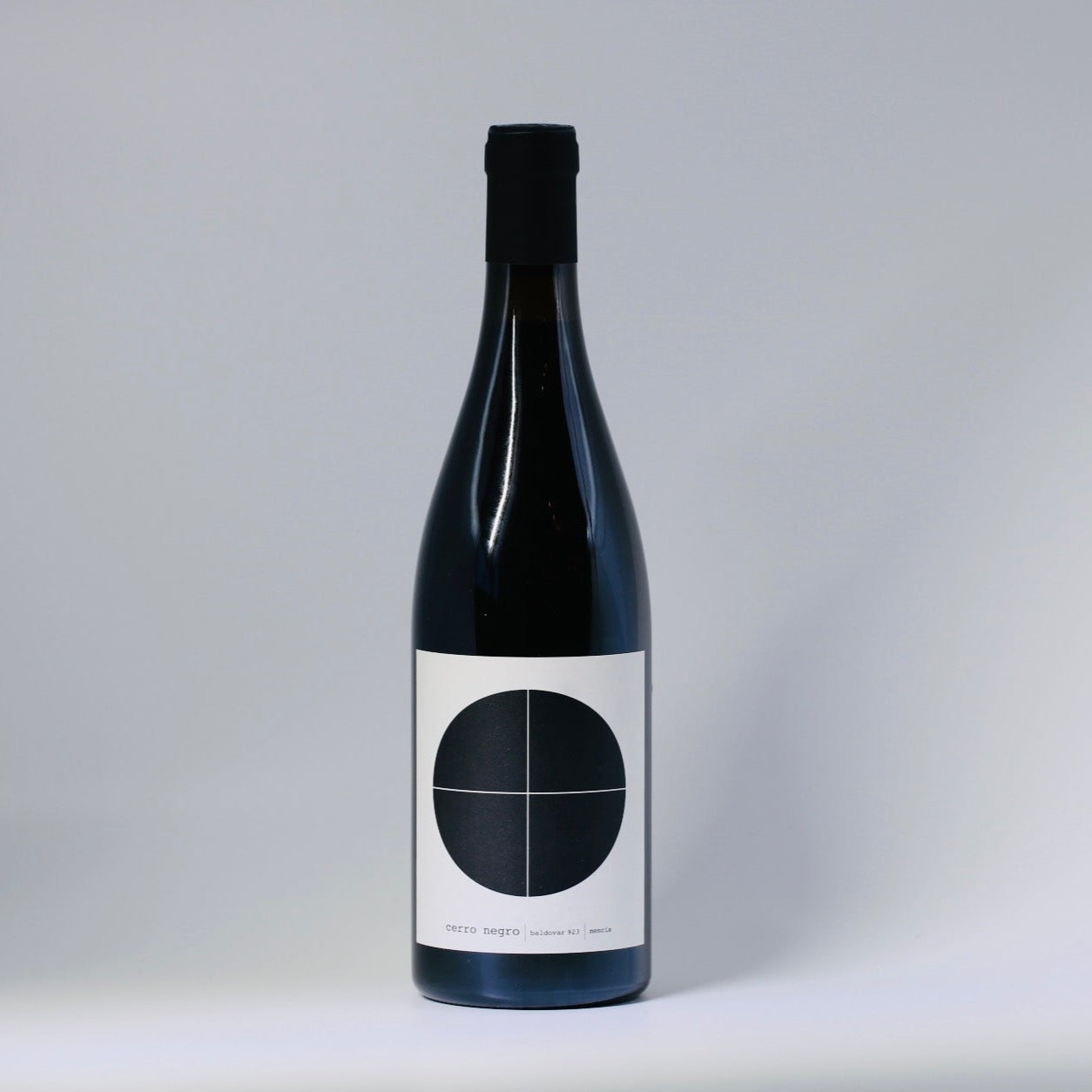 Baldovar 923 - Cerro Negro 2020 - 750 ml 12.5 %
In the glass it is a red wine with a violet rim and an intense ruby ​​layer.

Its nose evokes aromas of lavender and geranium flowers, strawberry and cherry jam, toasted wood and a soft earthiness that harmonizes the whole. Its intensity and aromatic depth stands out, which evolves very well with aeration.

Its mouth has a soft and fat entry, a very fresh mid-palate where its acidity and fruit mark an arrival at a structured and saline finish, its tannins are firm without being aggressive. Its mouth is very fluid and fresh, the calcareous personality is clearly perceived in its tannic quality.

It goes very well with game stews, Manchego gazpachos, rice dishes with mushrooms and delicatessen.
Baldovar 923 - Cerro Negro 2020 - 750 ml 12.5 %