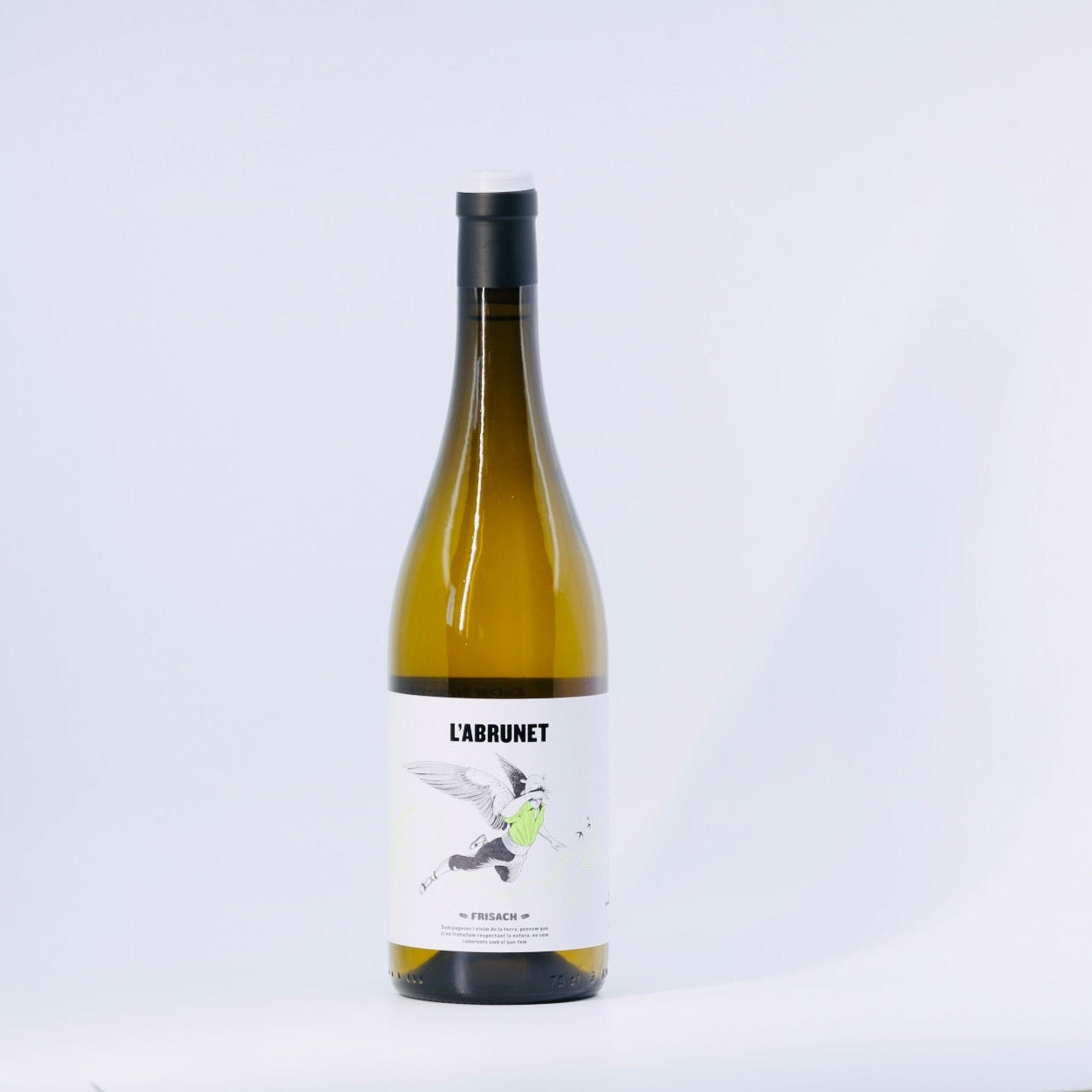 Cellar Frisach - L'Abrunet Blanc 2021 - 750 ml 13%
ELABORATION
With this wine, work in the vineyard is very important. To elaborate, we play with different maturity levels of the variety. We conducted two harvests of the same plants. The first harvest around the 11.5º to achieve the proper and natural acidity of the grapes and the cooler and citrus notes of the variety. By removing some of the burden of the plant, the remaning grapes mature better. Later, we went to pick up the second half of the grapes likely alcohol content of around 14º. Then the two parts are joined together again during vinification. So what we get with this wine is the ultimate expression of the variety, Yin and Yang of Garnacha Blanca. This wine is not clarified nor stabilized to express the purest scents.
TASTING NOTES:
Pale yellow with golden highlights. The nose is of good intensity, fresh and
very varietal notes of white fruit, tropical fruit, citrus notes, hints of aniseed
and minerality. In the mouth it is fresh, light, fruity, good acidity,
elegant and structured way, light sour and medium-length finish. Light and
fresh wine, good expression of Garnacha.

Cellar Frisach - L'Abrunet Blanc 2021 - 750 ml 13%