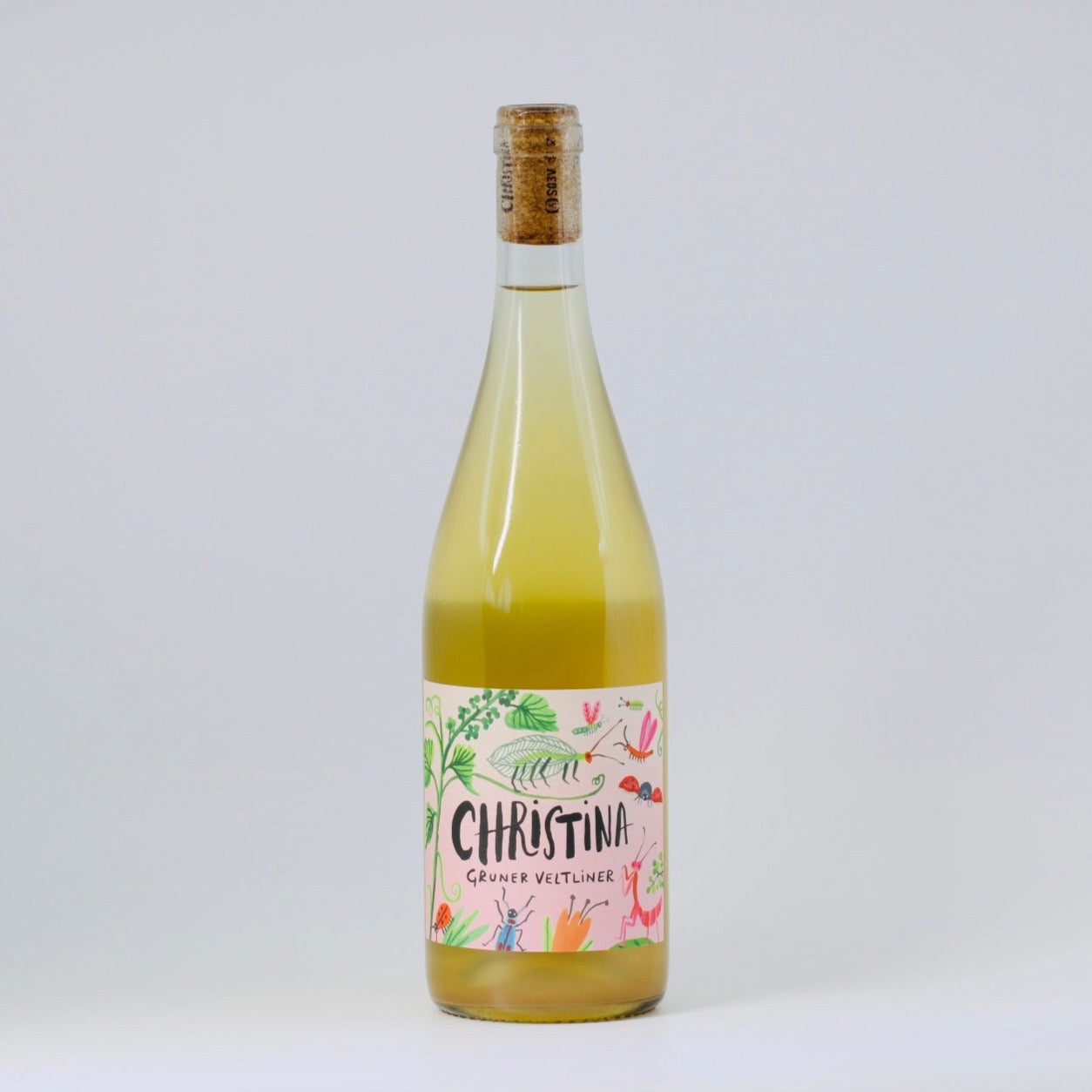 Christina - Gruner Veltliner - 750 ml - 12.5 %
Winemaker's note: "This vineyard is one of the cooler places in our region, which benefit from the chilled winds of the nearby River Danube, especially during hot summers. This factor allows for the intensive aromatic and fizzy acidity in the grapes to be preserved. Specifically, the red gravel (iron) brings minerality and the typical "pepper" to our Grüner Veltliner."

Soil: red gravel and loess

Varieties: Gruner Veltliner

Vinification Method: Grapes are hand-harvested and pressed as whole bunches. The juice is fermented spontaneously in stainless steel in a long, slow ferment thanks to the cold cellar temperatures. Bottled unfined and unfiltered, with a small addition of sulfur.

Personality: a beautiful image of its variety, this GruVe mingles apple, bright acidity and peppery undertones in just the right proportions. Pairs great with fried chicken and light fish and seafood, or go for Wiener Schnitzel if you feel like a full-on Austrian experience is needed.


Christina - Gruner Veltliner - 750 ml - 12.5 %