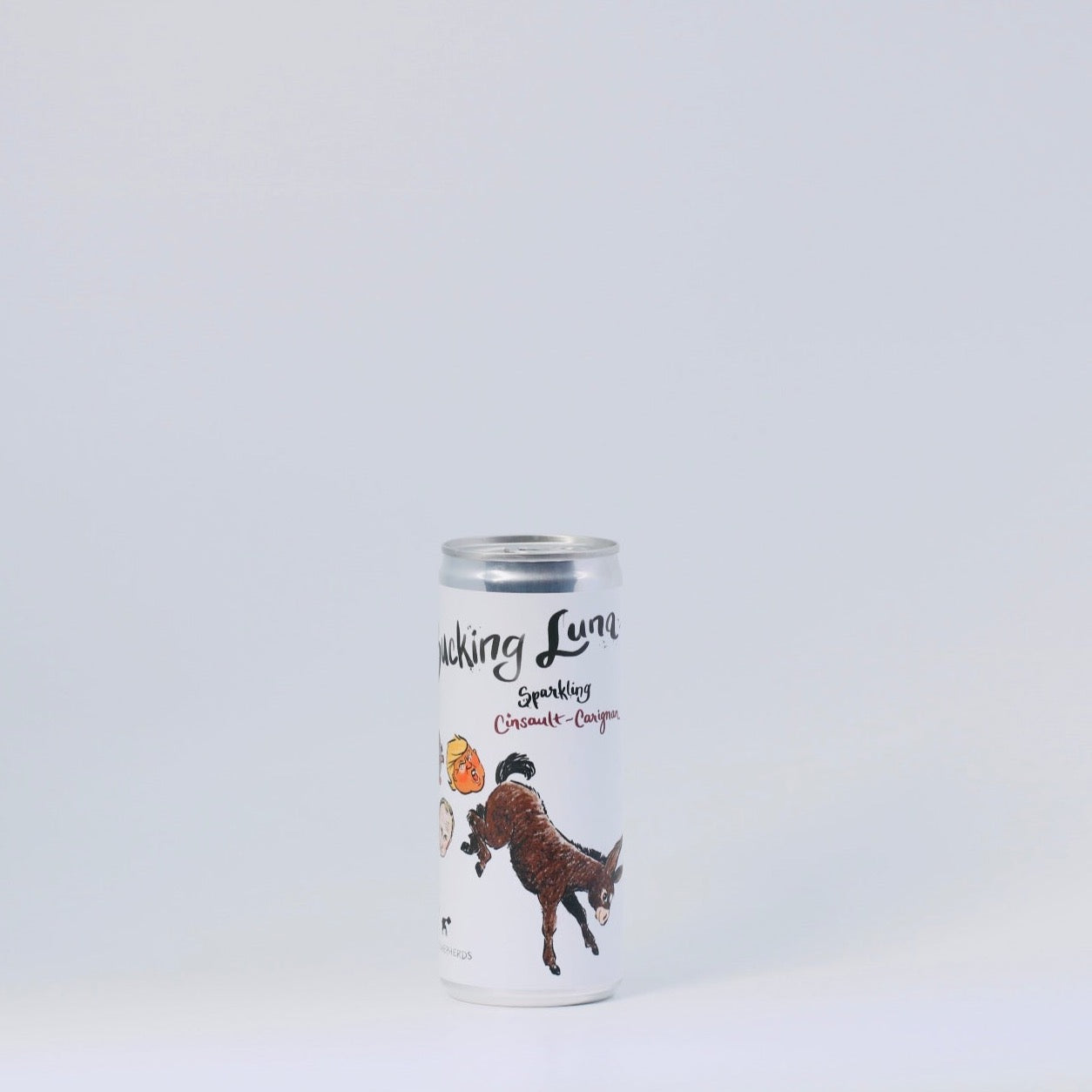 Two Shepherds - 2021 Bucking Luna Sparkling Carbonic Carignan & Cinsault - 250 ml - 11.5 %
From the producer:
The much awaited 3rd release of Bucking Luna sparkling red, kicking her 3rd global pain in the ass - Putin!

We are also donating a portion of all proceeds to #WorldCentralKitchen, Chefs for Ukraine.
Inspired by our baby mini Donkey, Luna, born 4 days before the 2020 Shelter in Place began. Since then she has been bucking every day around 5 pm, heralding in happy hour - she is really bucking cute. Made from kick ass organic grapes - 40% carbonic Carignan, 75 year old vines, and 60% rose of Cinsault.

Enjoy this 11.5% alc, tongue tickling summer treat - it's bright, fresh, dry, and zippy! Perfect for the beach, picnic, or backyard.

Alder Yarrow of Vinography declared the Bucking Luna as "One of the Two Canned Wines That Are Worth a Damn", describing it as a "Kick-Ass Organic Southern-Rhone Party-in-a-Can. It's delicious, and is not only the best sparkling red wine I've ever had from California, it's the best sparkling red I've had that isn't one of the new-wave Lambruscos that are deservedly turning heads among the wine cognoscenti."
Two Shepherds - 2021 Bucking Luna Sparkling Carbonic Carignan & Cinsault - 250 ml - 11.5 %