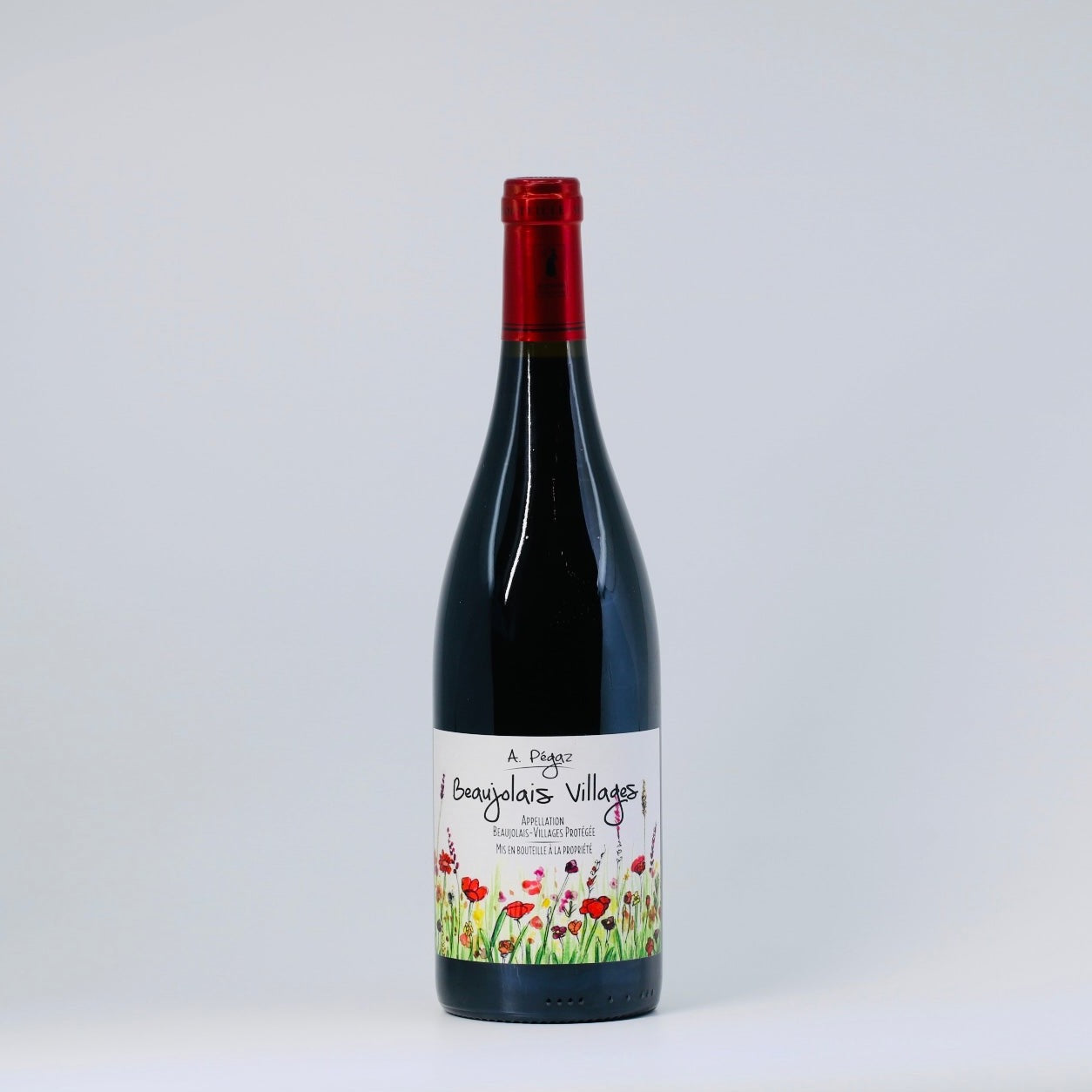 A. Pegaz - Beaujolais Villages Rouge - 750 ml - 12.5 %
Region: Beaujolais, Beaujolais Villages, France

Varietal: Gamay

Tasting: Quaffable and delicious! This charming Beaujolais is full of dark red & tart fruits like strawberries, cherries, and wild raspberries all underscored by soft, juicy mineral tannins that'll keep you coming back for more!

Pairing: Beaujolais is almost always a winner with French charcuterie such as patés, terrines, rillettes and saucisson sec and with white-rinded cheeses such as Brie and Camembert (provided they're not overripe) but it's a highly versatile wine that can easily take you through a meal where people are ordering different things. Cold turkey and chicken (Beaujolais is brilliant with Thanksgiving or Christmas Day leftovers). Fish stews, seared tuna and salmon are excellent seafood choices. This Pork Rillettes by Mark Bittman is a delectable pre dinner snack to share with friends and a bottle of this Beaujolais! Plan ahead as the pork shoulder takes time.


A. Pegaz - Beaujolais Villages Rouge - 750 ml - 12.5 %