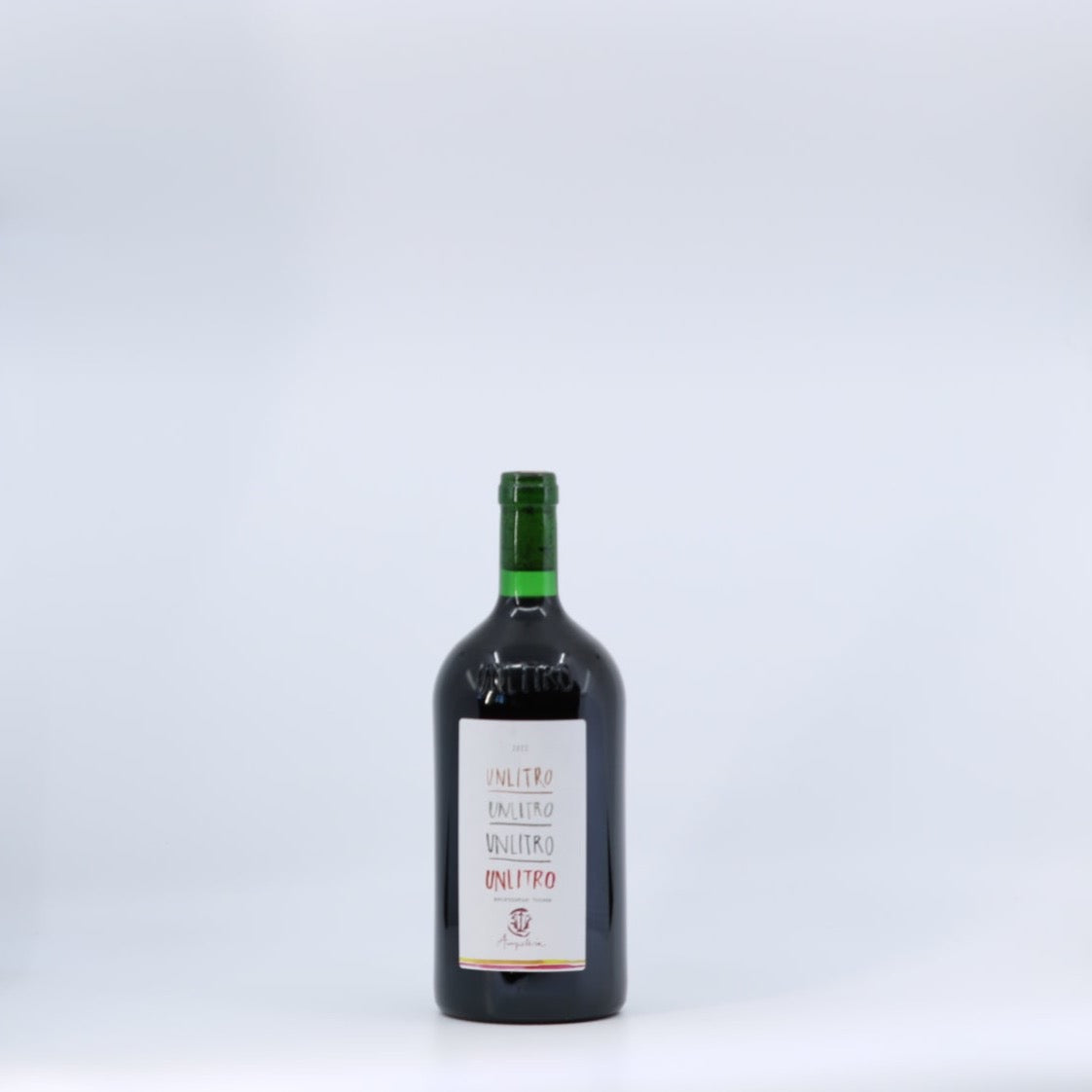 Ampeleia - IGT Toscana Rosso UNLITRO 2022 - 1L 12 %
Placing a one-litre flask of wine on the table is a habit and age-old tradition, a symbol of conviviality.

This led us to come up with the name "Unlitro" and a bottle of a shape and size that conjures up the joy and carefreeness of being together.

Unlitro is produced from a blend of Alicante, Carignano, Mourvèdre, Sangiovese and Alicante Bouschet grapes coming from the youngest vineyards close to the sea. It reflects our desire to express the territory in a lighter and more immediate way, without losing any of its character.
Ampeleia - IGT Toscana Rosso UNLITRO 2022 - 1L 12 %