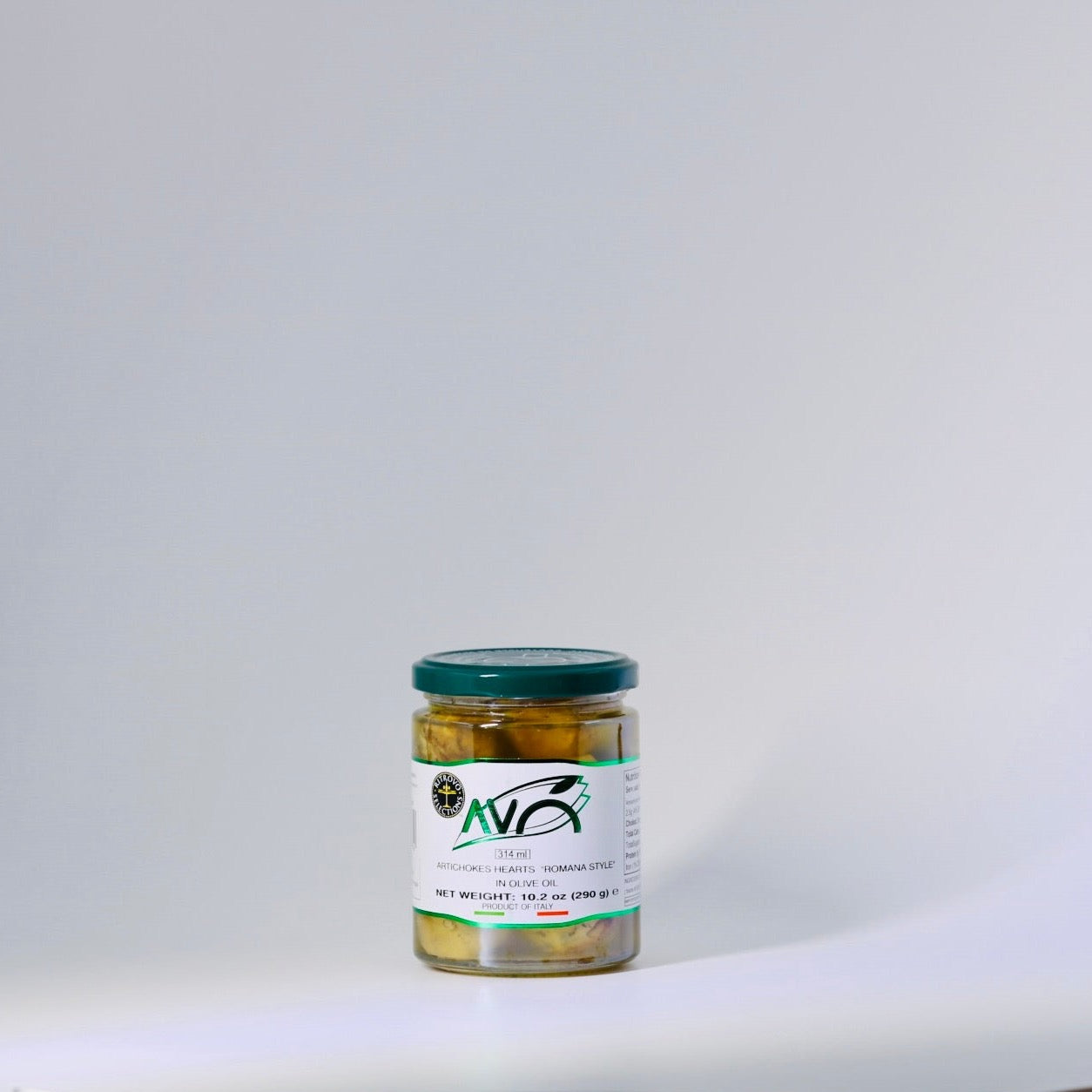 Antica Valle d'Orfanto - Artichoke Hearts "Romana Style" - 10.2 oz
AVO's crunchy artichoke hearts, selected by RITROVO®, retain the firm texture and bite of a fresh Pugliese artichoke with a classic olive-oil based vinaigrette that pairs with all types of Italian dishes. They reflect the long-held tradition of seasonally processed vegetables that is one of the foundations of Italian regional cuisine.

Ingredients
Artichokes, Olive Oil, Wine Vinegar, Salt, Spices, Citric Acid, Ascorbic Acid.

Antica Valle d'Orfanto - Artichoke Hearts "Romana Style" - 10.2 oz