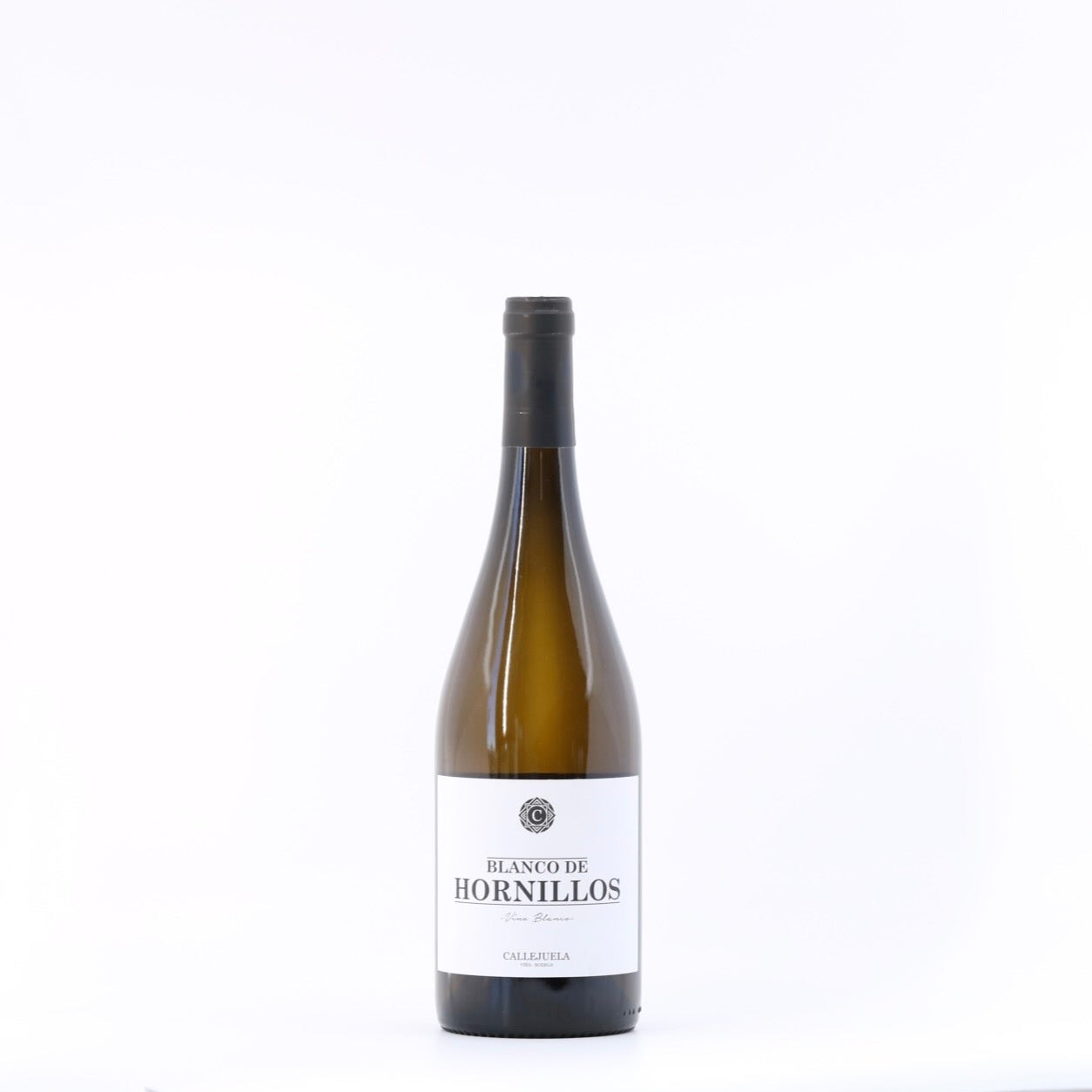 Callejuela - Marco de Jerez - 'Blanco de Hornillos' - 750 ml 12%
This Palomino aged without flor is named for Pago de Hornillo, where the Callejuela bodega stands, just away from the Atlantic, on the estuary side of Sanlúcar de Barrameda. It is made of fruit from Hornillo itself, and Pagos Callejuela, Añina, and Macharnudo. Fermented and aged in stainless, 12.5% abv.

Grassy, with a typical false sweetness from the chalk, and a lovely bitter point to finish. Golden and floral with a hit of heavy metal mineral, some waxy herbal extract bitterness and a touch of smoke rising, like very delicate lapsang souchang. The soft fruit feels are nicely rounded atop a layer of thick steel minerality. The palate is floral-flavour equivalent of marmalade, without any viscous sweetness, finishing lean and dry. Soft, gentle, mineral, and...clean as a fossil.
Callejuela - Marco de Jerez - 'Blanco de Hornillos' - 750 ml 12%