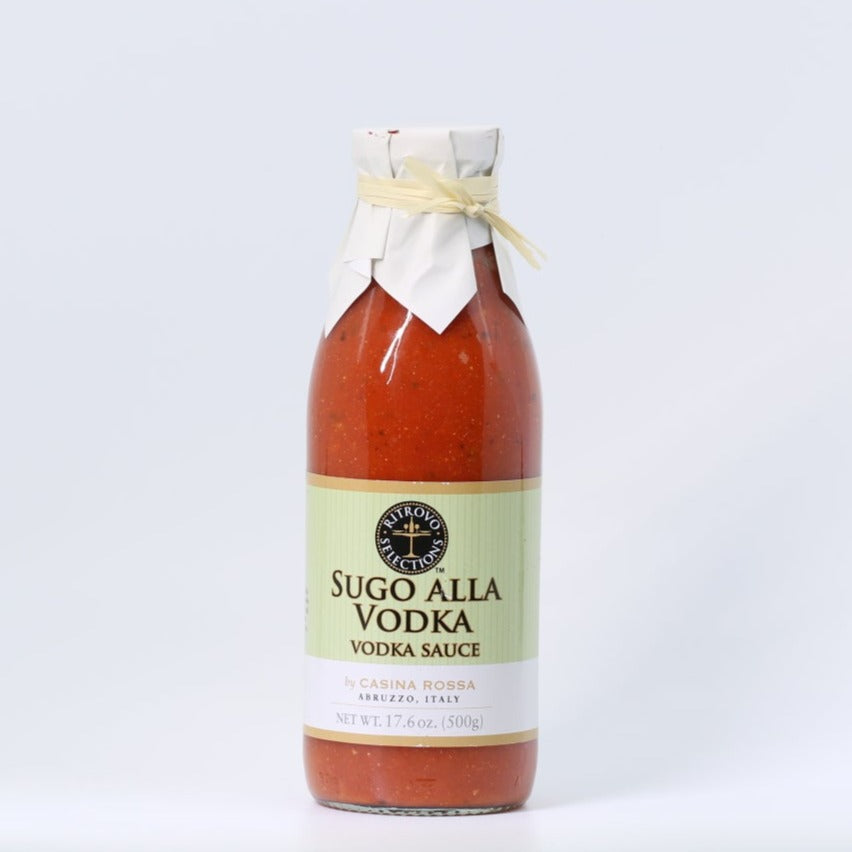 Casina Rossa - Sugo alla Vodka - 17.6 oz
A dash of vodka and cream in a fresh tomato, vegetable, and basil base achieve perfect harmony in this classic pasta sauce. Squid Ink Taglionini or if you're feeling whimsical, Monnezza "Odds and Ends" pasta.
Ingredients
Pulp Of Tomato And Cherry Tomato Puree 70%, Cream, Extra Virgin Olive Oil, Vodka 3%, Celery, Carrot, Onion, Sea Salt, Basil, Garlic, Pepper, Acidifier: Citric Acid.
Casina Rossa - Sugo alla Vodka - 17.6 oz