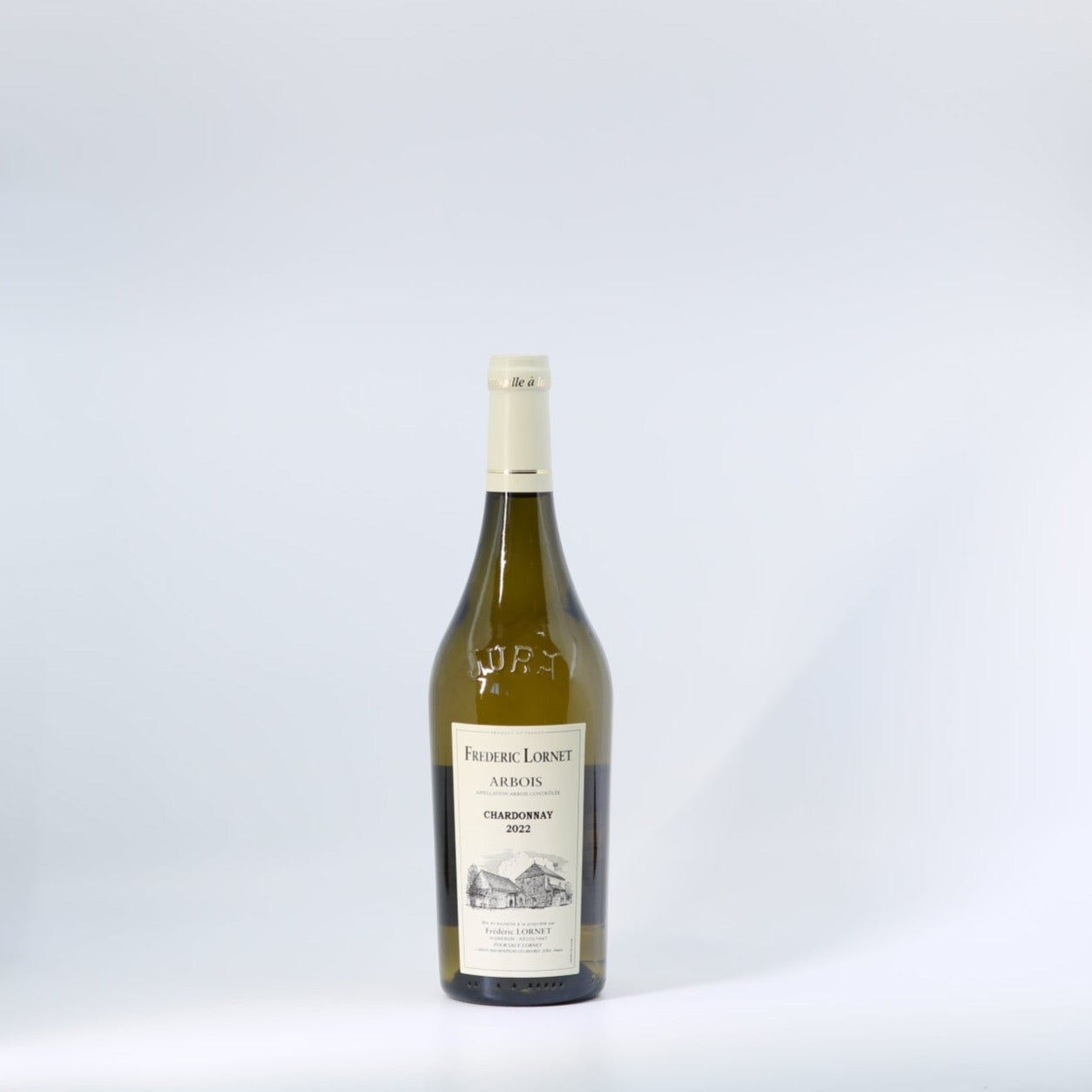 Frederic Lornet - Arbois Chardonnay 2022 - 750 ml 13%
A harmonious balance of fruit and acidity, sustained by a mouth lingering minerality. This wine ages beautifully in bottle.
Grapes are fully destemmed, pressed and racked into steel tanks for a cool, temperature controled fermentation. The wine is then racked into oak barrels for one year of aging with continuous topping.
The Vineyard 
Good exposure, planted on soils composed of grey Lias marl and rocky Trias jurassic soil. The vines are on average 30 years old.
The wine story of the Lornet family starts with Eugene, Frederic's grand-father. He was cooper and winegrower. Eugene's son, Roger, was one of the first of Jura's producers to bottle the Arbois wines. Frederic Lornet took over the family tradition producing elegant Jura red and white wines. The cellar is located in a thirteenth century Cistercian abbey and the vines of the Domaine are planted on sixteen different plots (delimited in the past by the Cistercians monks).
Frederic Lornet - Arbois Chardonnay 2022 - 750 ml 13%