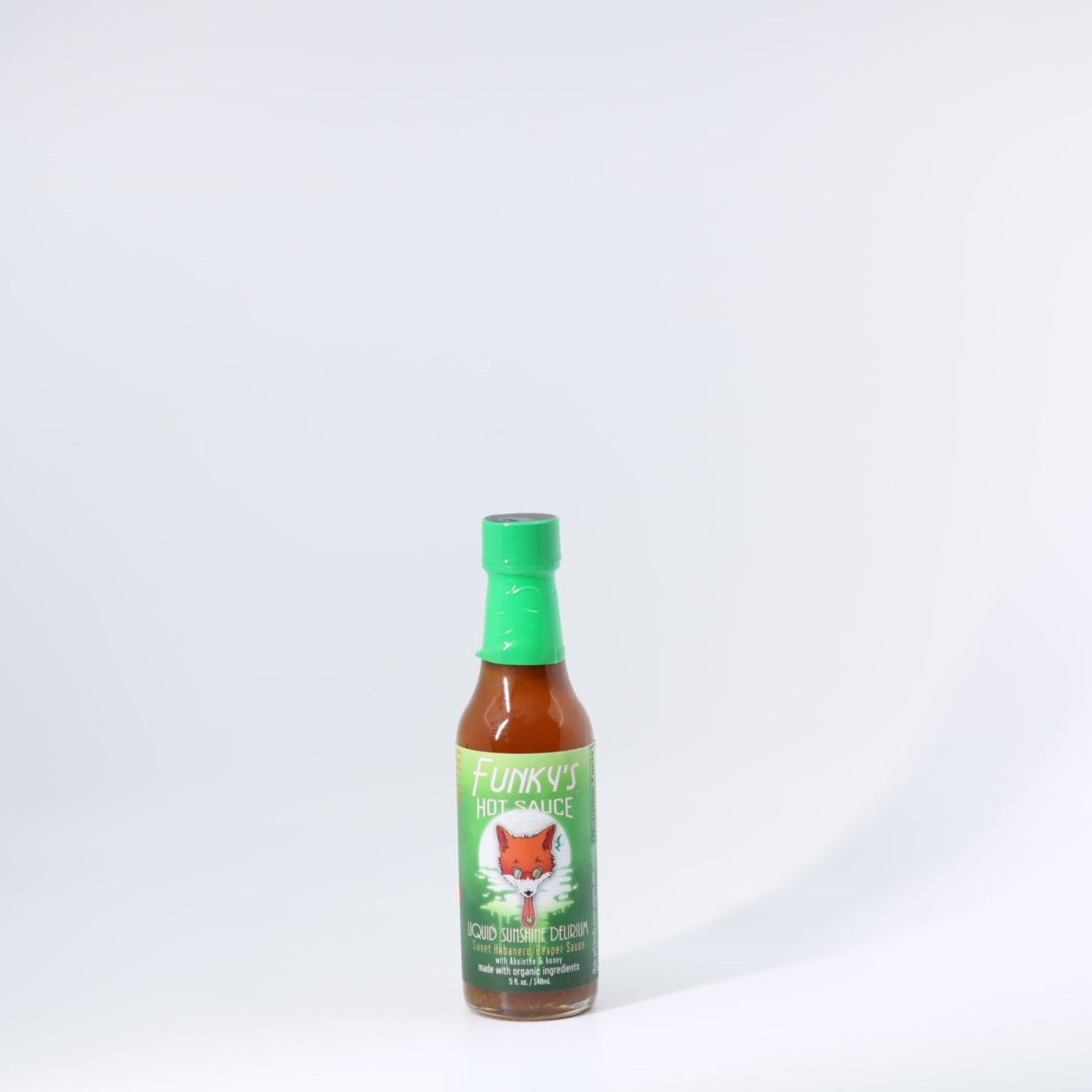 Funky's Hot Sauce - Liquid Sunshine Delirium - 5 oz
A suped up version of Liquid Sunshine, kissed by the green fairy. Made with Pacific Distillery "Pacifique" absinthe, Marie's Bees honey, orange peel & Carolina Reapers. Delicious on cheesecake, chevre & crackers, grilled salmon, noodle bowls or try it in a cocktail/mocktail.
Ingredients: Apple cider vinegar (with the mother), raw cane sugar, habanero, green chili, and Carolina reaper peppers, honey, absinthe, orange peel & sea salt.
It's off the hook! - Anna
Funky's Hot Sauce - Liquid Sunshine Delirium - 5 oz