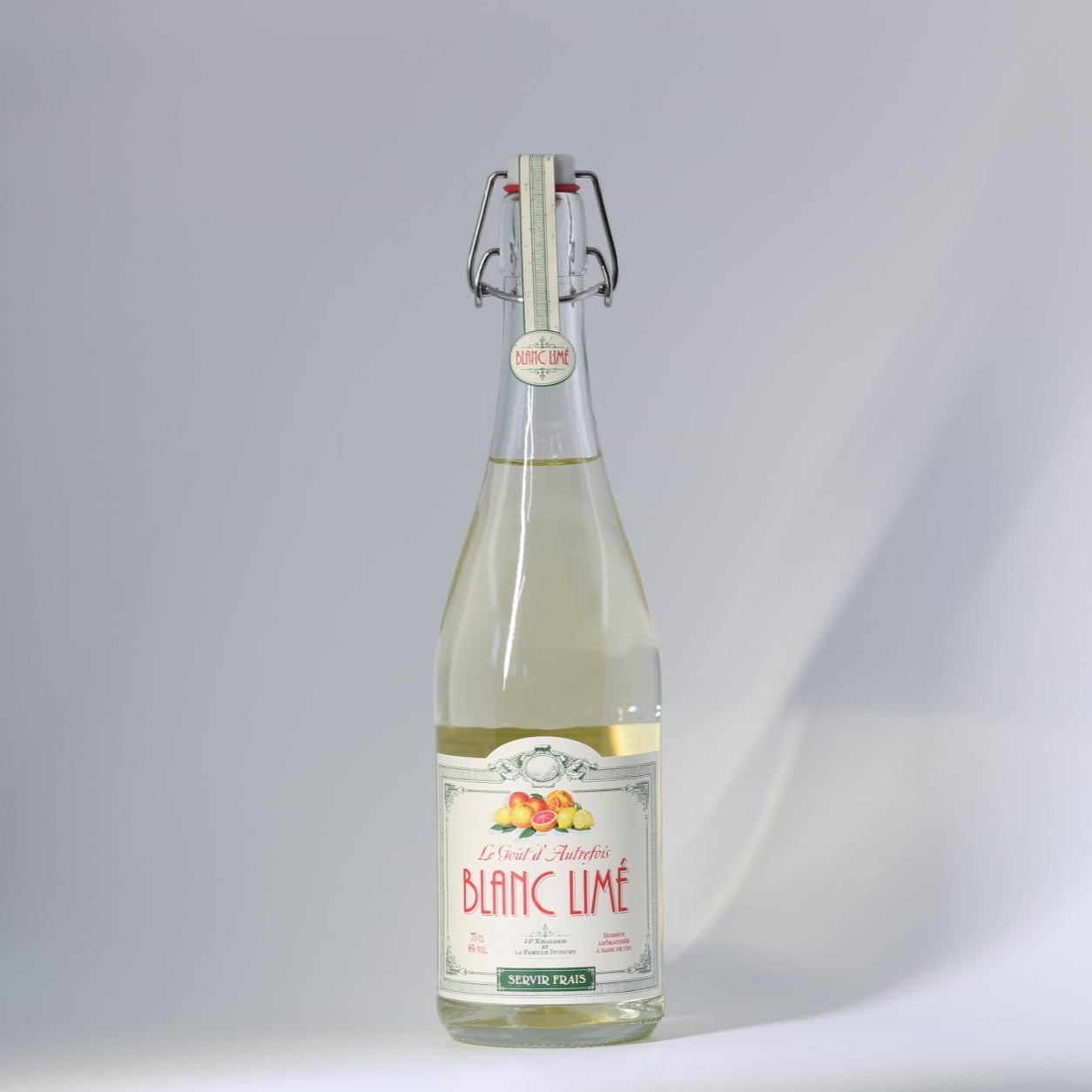 J-P Xiradakis et La Famille Ducourt - Blanc Limé - 750 ml 8%
Blanc Limé is a traditional aperitive in the South-West of France. Lightly sparkling, it reveals all the natural aromas of the Bordeaux white wines associated with citrus. Very refreshing, friendly and light, Blanc Limé is perfect for sharing moment and breathes the art of living French.
Colour : Pale yellow with green tints
Nose : Lively, fresh, lemony and zesty with a base note of Entre-Deux-Mers Sauvignon
Mouth : Fresh, crisp, with sweetness married with a gentle sparkle
Food pairings : Served well-chilled (8-10°C). Perfectly suited as a pre-dinner drink, by itself or with tapas, charcuterie or other canapés. Can be served with cold salads, fish or crustaceans. Due to its original and unique character, Blanc Limé is also great in a range of different cocktails.
J-P Xiradakis et La Famille Ducourt - Blanc Limé - 750 ml 8%