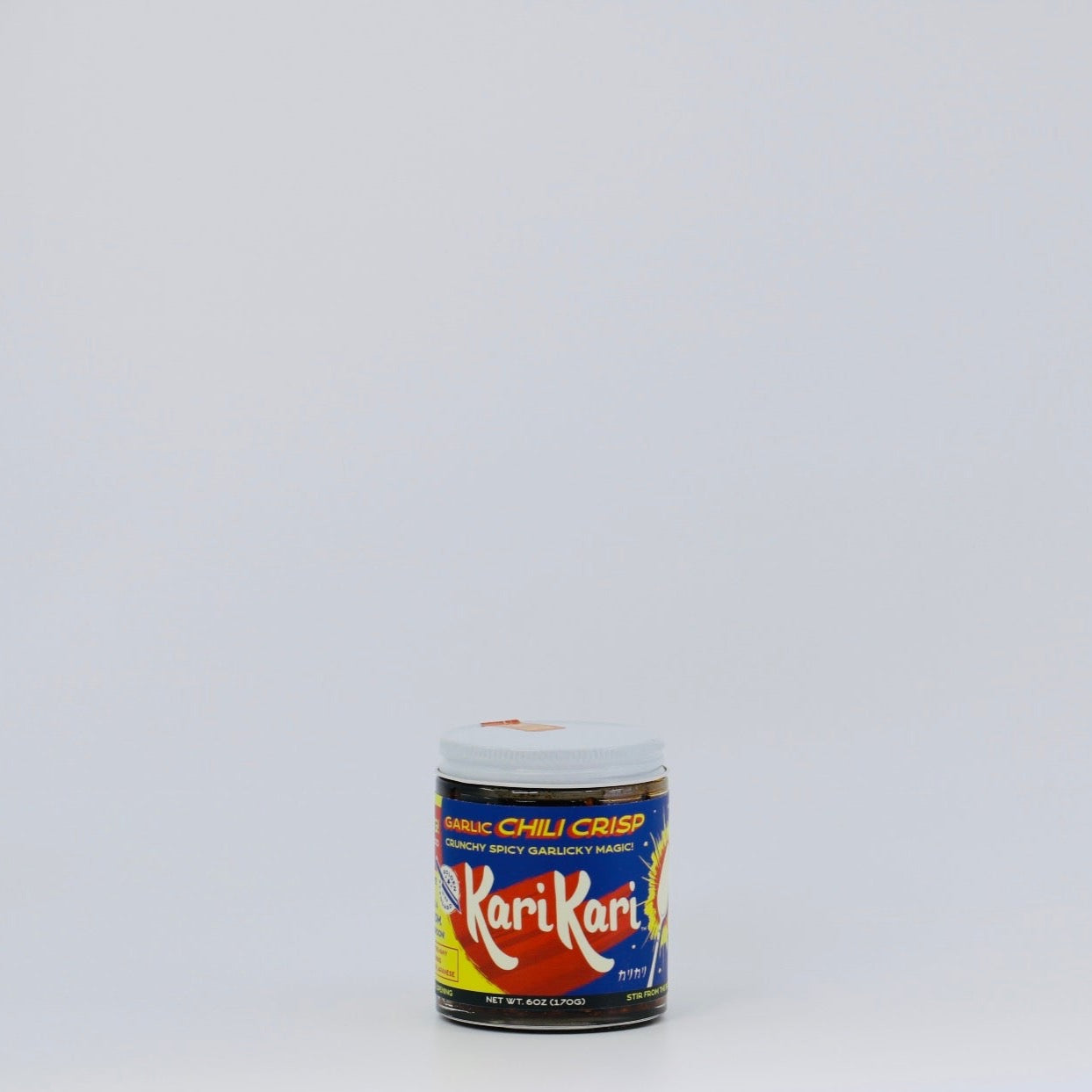 Kari Kari - Garlic Chili Crisp - 6 oz
YOUR NEW FAVORITE CONDIMENT.

KariKari Garlic Chili Crisp is a spicy chili oil for the flavor-curious who are looking to add a serious Ka-Boom! Crispy bits of garlic, shallot, and peanut give a satisfying crunchy experience while numerous varieties of chili peppers bring the heat. Drizzle it (or dump it, we won't judge) over your favorite dishes for the ultimate K.O.
This stuff is the bomb!
Kari Kari - Garlic Chili Crisp - 6 oz