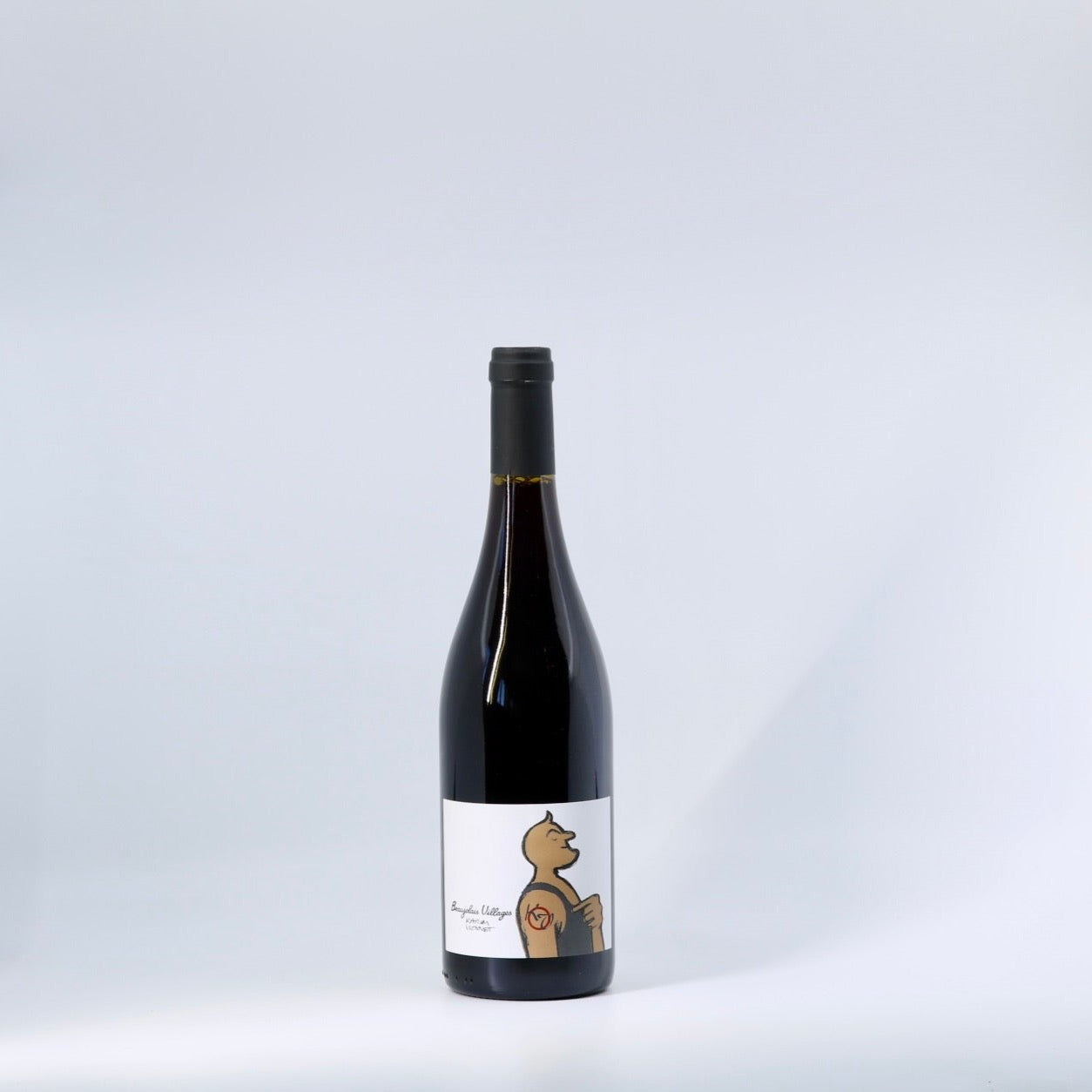 Karim Vionnet - Beaujolais Villages 2020 - 750 ml 13%
Karim Vionnet was born in Lyon and adopted by a family in Morgon, where he worked for 10 years as a vineyard hand and winemaker under such Beaujolais icons as Guy Breton and Marcel Lapierre. When he started his own winery, he was told that his ethnic first name would limit sales, so at first he labeled his wines as 'K. Vionnet'. But eventually, Karim embraced his Arabic heritage and began putting his full name on his wines, even naming one of his Beaujolais-Villages cuvées "Du Beur Dans Les Pinards" ("Arab in your wine"), a play on the French saying "du beurre dans les épinards", which refers to when you have enough money to "add a bit of butter in your spinach." While Karim owns no vineyards himself, he is responsible for the organic farming and vinification of 5 hectares of 40-60 year old vines around Beaujolais.

This gamay was hand harvested and fermented spontaneously in tanks, which are kept airtight during fermentation and maturation, releasing the built-up CO2 just before bottling. Karim believes that this technique, combined with careful natural temperature control, helps preserve the purity of the fruit. The wine is bottled unfined, unfiltered, with minimal sulfur. Aromas and flavors of wild berries, currants, and plums mingle with touches of spice, licorice, and hints of earthy oolong tea. A silky, refined texture wraps it all up beautifully. Very elegant and structured, almost Burgundian in style, this is a wonderful companion at the dinner table. Organically grown, low-intervention/natural wine, vegan.
Karim Vionnet - Beaujolais Villages 2020 - 750 ml 13%