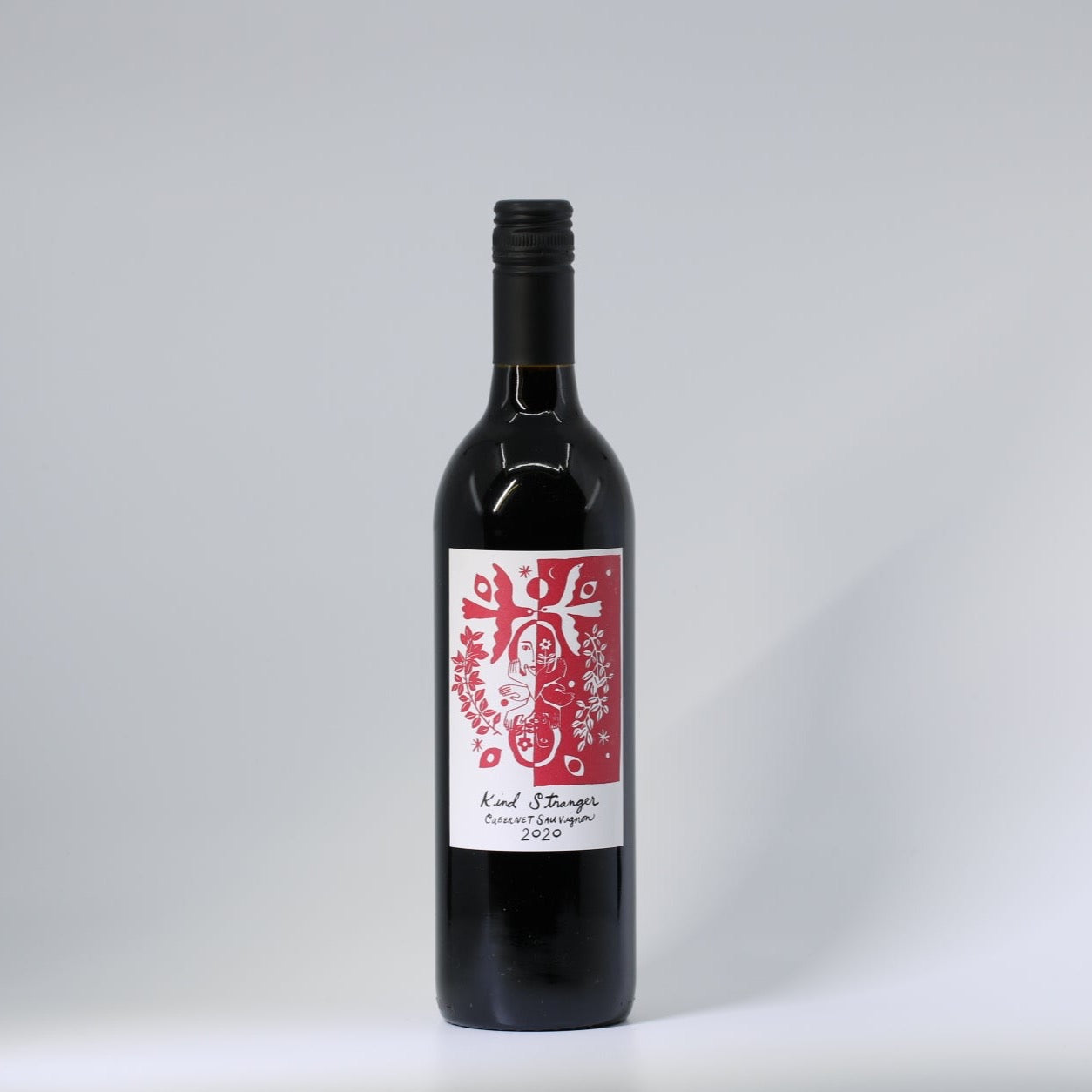 Kind Stranger - Cabernet Sauvignon 2020 - 750 ml 13.9 %
From the producer:
85% Aquilini Vineyard Cabernet Sauvignon, 15% Weinbau Vineyard Malbec

Washington Cabernet vines grown in basalt derived gravel on the shoulders of Red Mountain give excellent depth, intense fruit and ample structure from this awesome site. Weinbau's 30 year old Malbec vines pile on the concentration and spice notes. This stunner was fermented whole berry with indigenous yeasts, then macerated an average of 28 days between the lots. Basket pressed to barrel for 20 months, 15% new french oak mostly 500L.

We're inspired by taking the name KIND STRANGER quite literally and turning toward others around us. We've seen our national landscape shift over the last few years and we feel it's as important as ever to be a real kind stranger in the world. Proceeds from this wine benefit Mary's Place at the local level here in Seattle and the International Rescue Committee on a broader scale, please click the links to see the important work they do. Cheers!
Kind Stranger - Cabernet Sauvignon 2020 - 750 ml 13.9 %