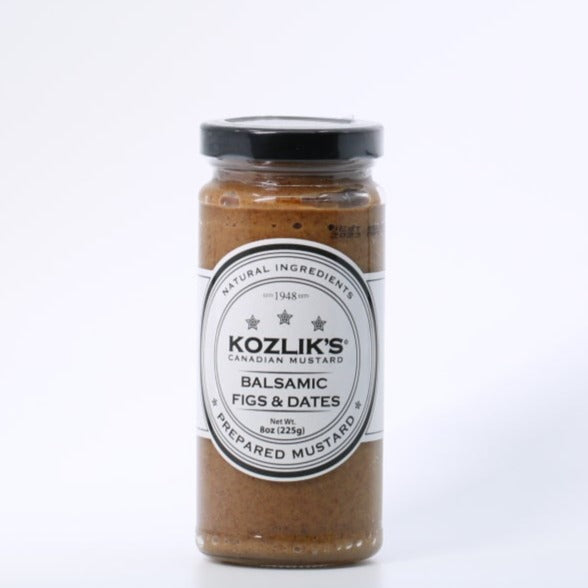 Kozlik's - Canadian Mustard Balsamic Figs & Dates - 8 oz
From the producer:
Savoury and sweet rich flavour of fruits, balsamic vinegar, sherry and vanilla. Pairs well with pheasant, duck, sausages, game, charcuterie and in salad dressings.
Balsamic Fig & Date Dressing

Ingredients: 2/3 cup olive oil (good quality) 1/3 cup balsamic vinegar (good quality) Or to taste, 1 tablespoon Kozlik's Balsamic Fig & Date mustard 1 squeeze of lime juice (not lemon) a pinch of salt Mix. Great with a salad that has some bitter greens in it.
Kozlik's - Canadian Mustard Balsamic Figs & Dates - 8 oz