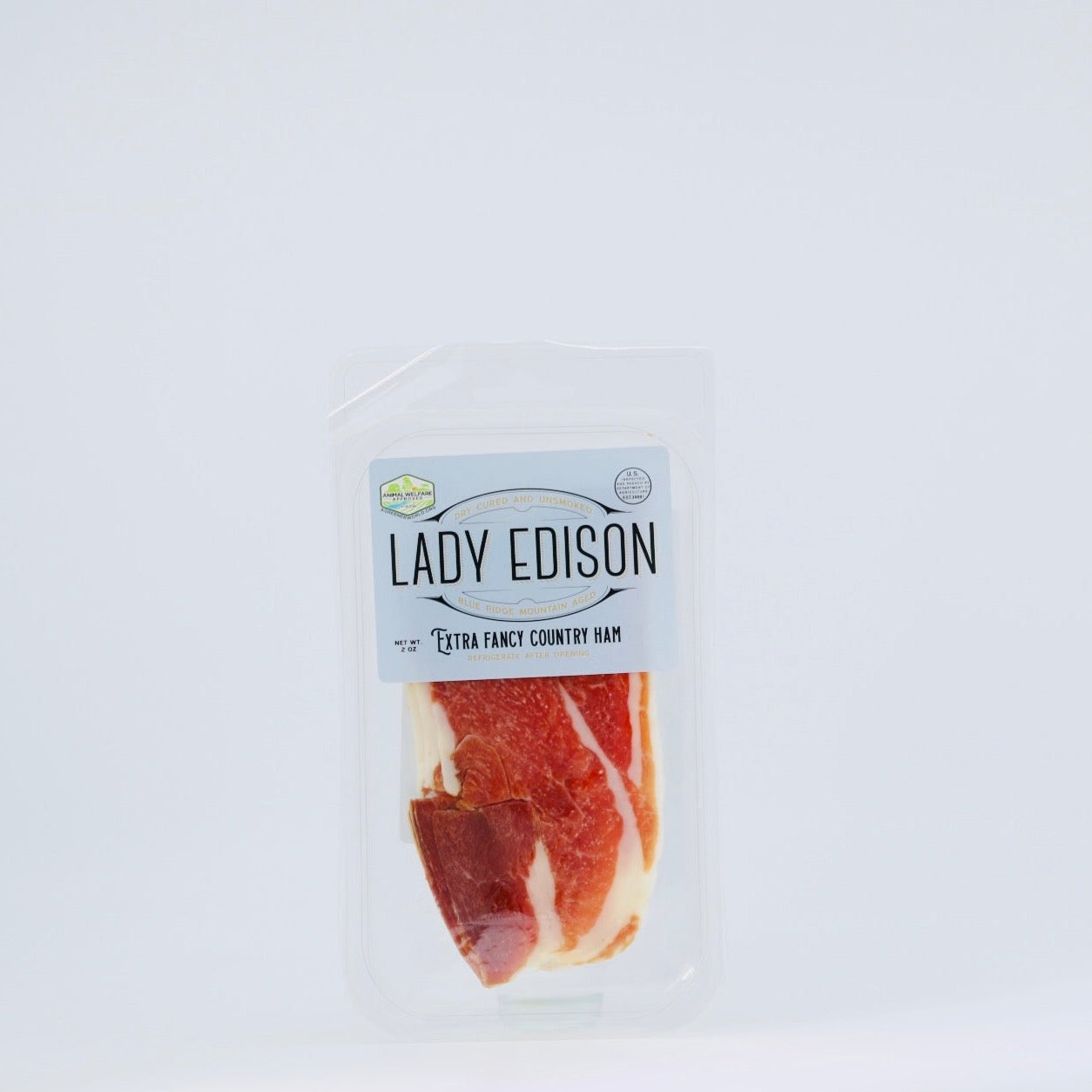 Lady Edison - Extra Fancy Country Ham - 2 oz
Lady Edison Country Ham is the epitome of funk and a shining example of American terroir.
Bringing fresh pork and southern charcuterie out of the farmhouse and onto your plate. Lady Edison is committed to working with Animal Welfare Approved small family farms to promote traditional, sustainable farming practices and a food system which values the whole animal.

Lady Edison - Extra Fancy Country Ham - 2 oz