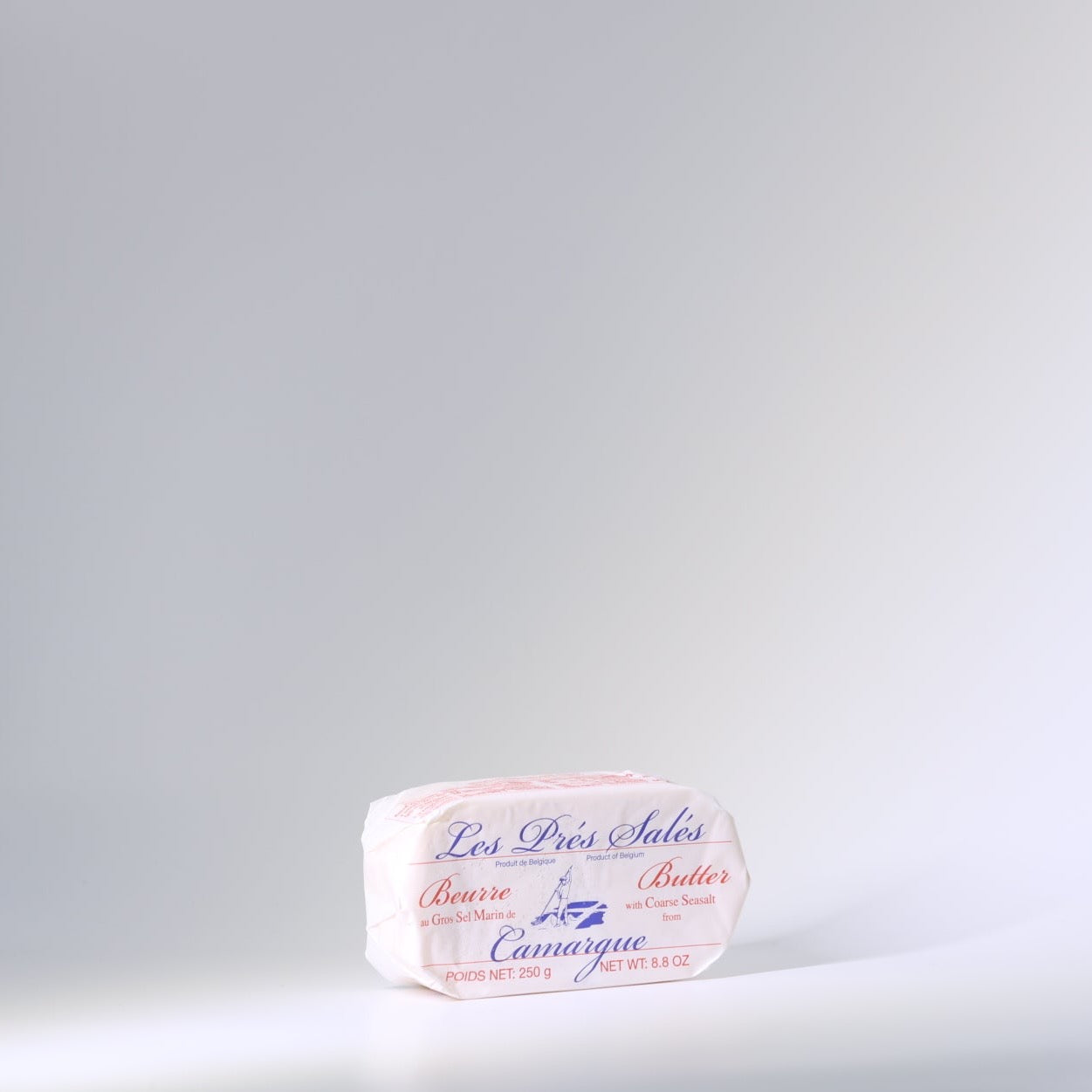 Les Pres Sales - Butter with Course Seasalt - 8.8 oz
Produced by Mathot, after churning fresh cream from cows on the plateau of the Belgian Ardennes, the Pres Sales butter receives big salt crystals from Camargue, a region in the French Rhone delta reknown for its high quality sea salt. Long prized by gourmets, Camargue sea salt is hand raked and harvested in France. The salt crystals remain intact in the butter, allowing for delicious savory bites as they dissolve on the tongue.
This butter is perfect for accompanying seafood, meat, fish and cheese, and marvelous used in recipes asking for genuine sea salt. Now, at your table, you too can savor butter with a delicate aroma and flavor of Provence.
Les Pres Sales - Butter with Course Seasalt - 8.8 oz