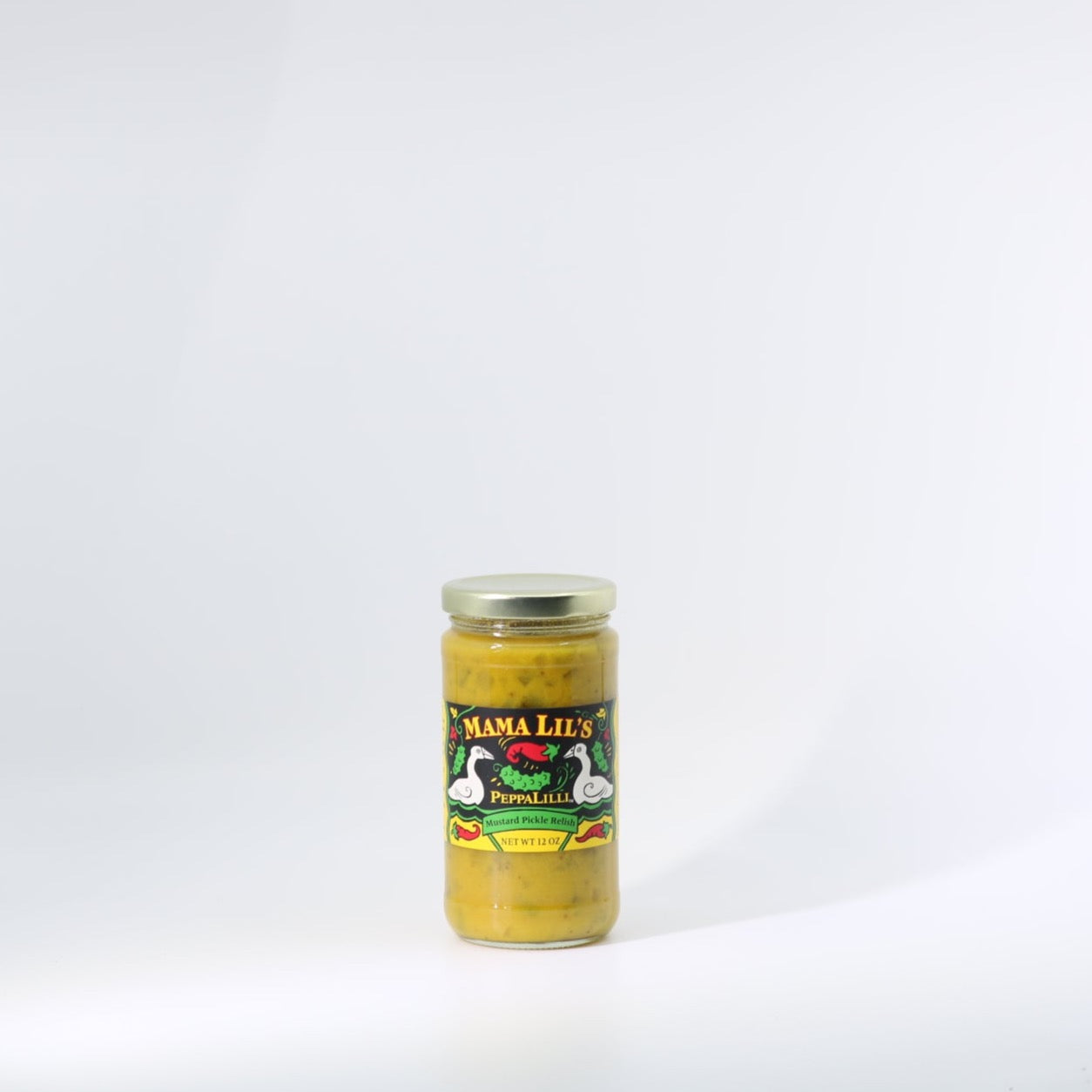 Mama Lil's - Mustard Pickle Relish (PeppaLilli) - 12oz
Hot-diggity dog! It's the Mama of all relishes!

Our sweet and spicy version of Grandma's chow chow or mustard pickle recipe. Cool as a cucumber, hip-hot as a peppa, it'll turn that hot dog into a gourmet meal and bring pizazz to sandwiches of all persuasions.

This zesty mustard pickle relish is made with our signature pickled Hungarian "Goat Horn" wax peppers, cucumbers, onions and our unique mustard spice mix. They have a sweet spicy kick that's hot enough for pepper fans, yet balanced enough for everyone!

A pickled pepper and food connoisseur's dream!

At Mama Lil's, only the best locally grown and freshest natural ingredients make it into our products. We get all of our produce from local farmers to create some of the world's tastiest gourmet food products!
Mama Lil's - Mustard Pickle Relish (PeppaLilli) - 12oz