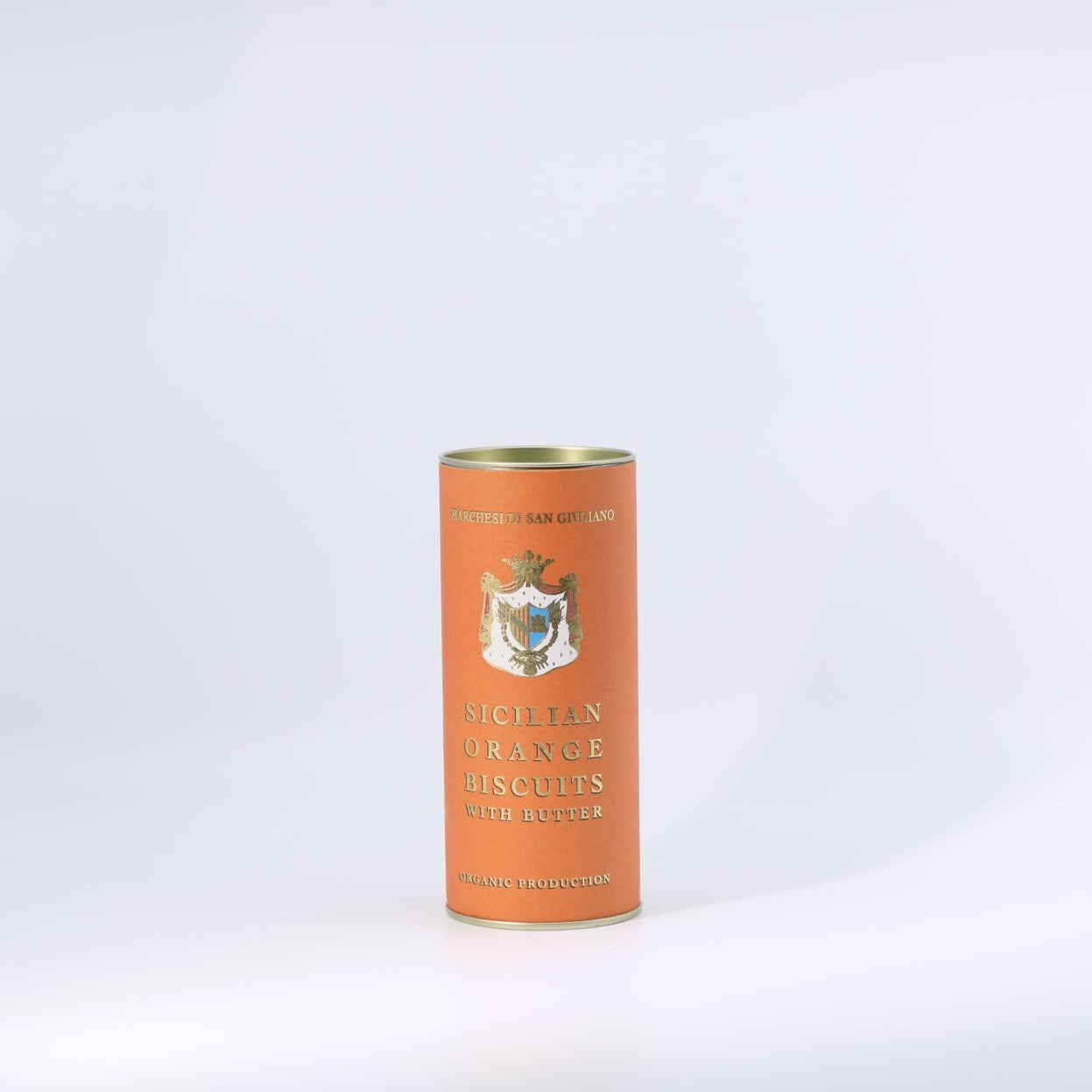 Marchesi Di San Giuliano - Sicilian Orange Biscuits w/Butter - 200g
A fine line of handmade butter cookies prepared according to family recipes by Marchesi di San Giuliano. These delicate, crisp biscotti (biscuits or cookies) are full of chunks of estate-grown candied orange peel. The sweet, wafer-thin pastry is balanced by the slight bitterness of the orange.

Best enjoyed with tea or as a light treat at the end of a meal.
Marchesi Di San Giuliano - Sicilian Orange Biscuits w/Butter - 200g