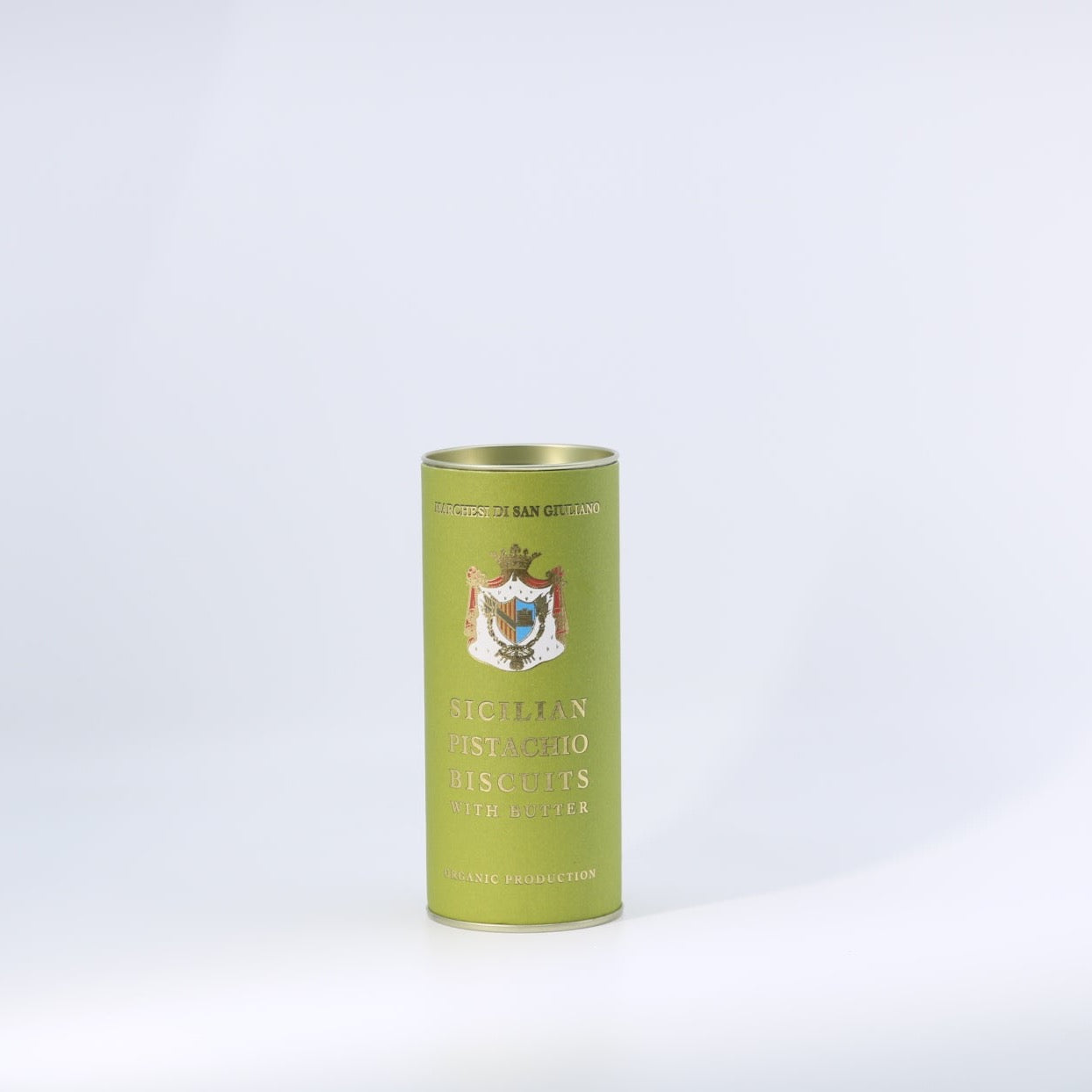 Marchesi Di San Giuliano - Sicilian Pistachio Biscuits with Butter - 180g
A fine line of handmade butter cookies prepared according to family recipes by Marchesi di San Giuliano. These delicate, crisp biscotti (biscuits or cookies) are full of chopped Sicilian pistachios. The saltiness and nuttiness of the pistachios complements the sweet, wafer-thin pastry.

Best enjoyed with tea or as a light treat at the end of a meal.
Marchesi Di San Giuliano - Sicilian Pistachio Biscuits with Butter - 180g