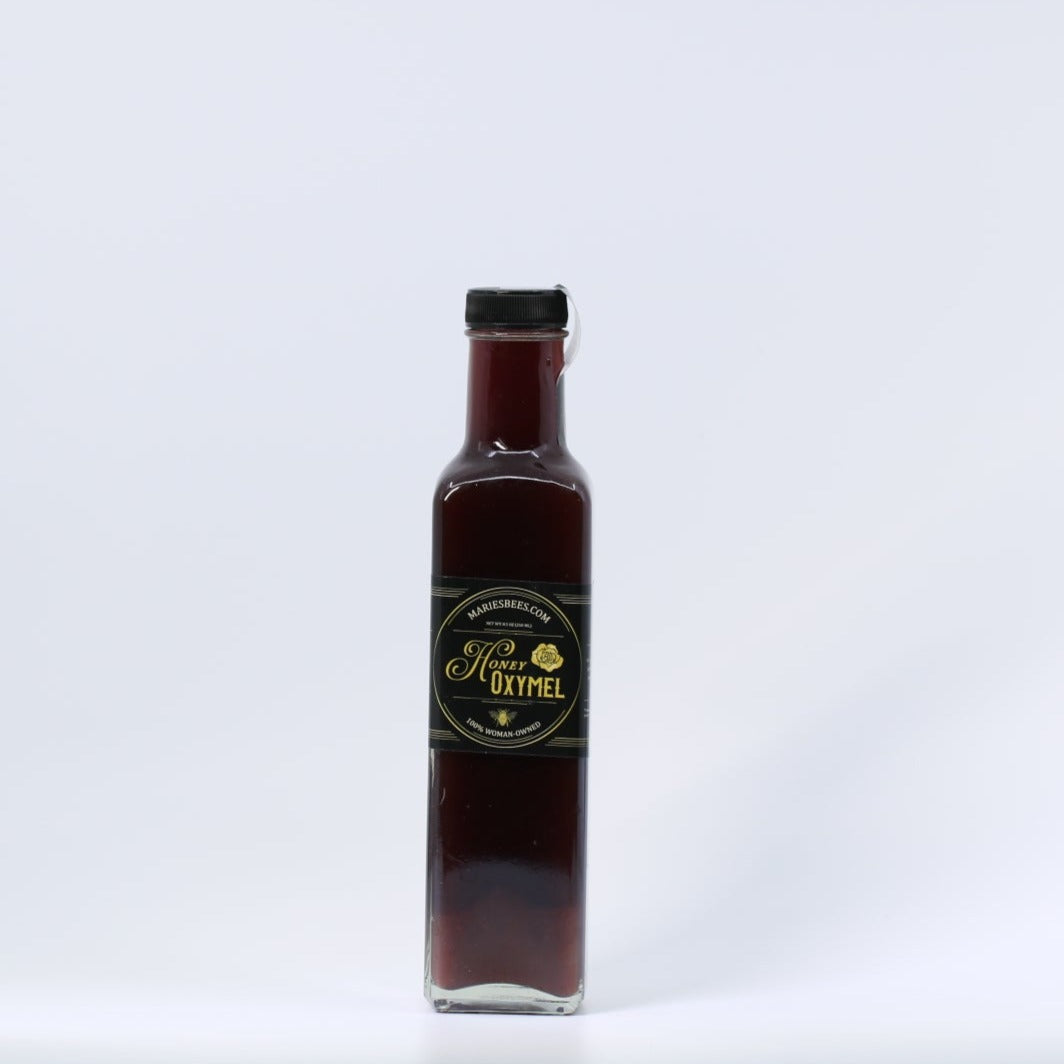 Marie's Bees - Honey Oxymel - 8.5 oz
From the producer:
Our family uses this recipe as a salad dressing or as a mocktail/cocktail mix. Grammy loved to take a tablespoon if she felt a little tickle in throat. It is delicious!

Made with Raw PNW honey, Raw Apple Cider Vinegar from Apple State Vinegar, Organic Elderberries, Organic Rose Hips, Organic Fennel Seeds, Organic Black Peppercorns, Organic Cloves, Organic Sweet Orange Oil, Organic Ginger Oil.

Uses: Salad Dressing, Mocktails, Cocktails or straight.
Marie's Bees - Honey Oxymel - 8.5 oz