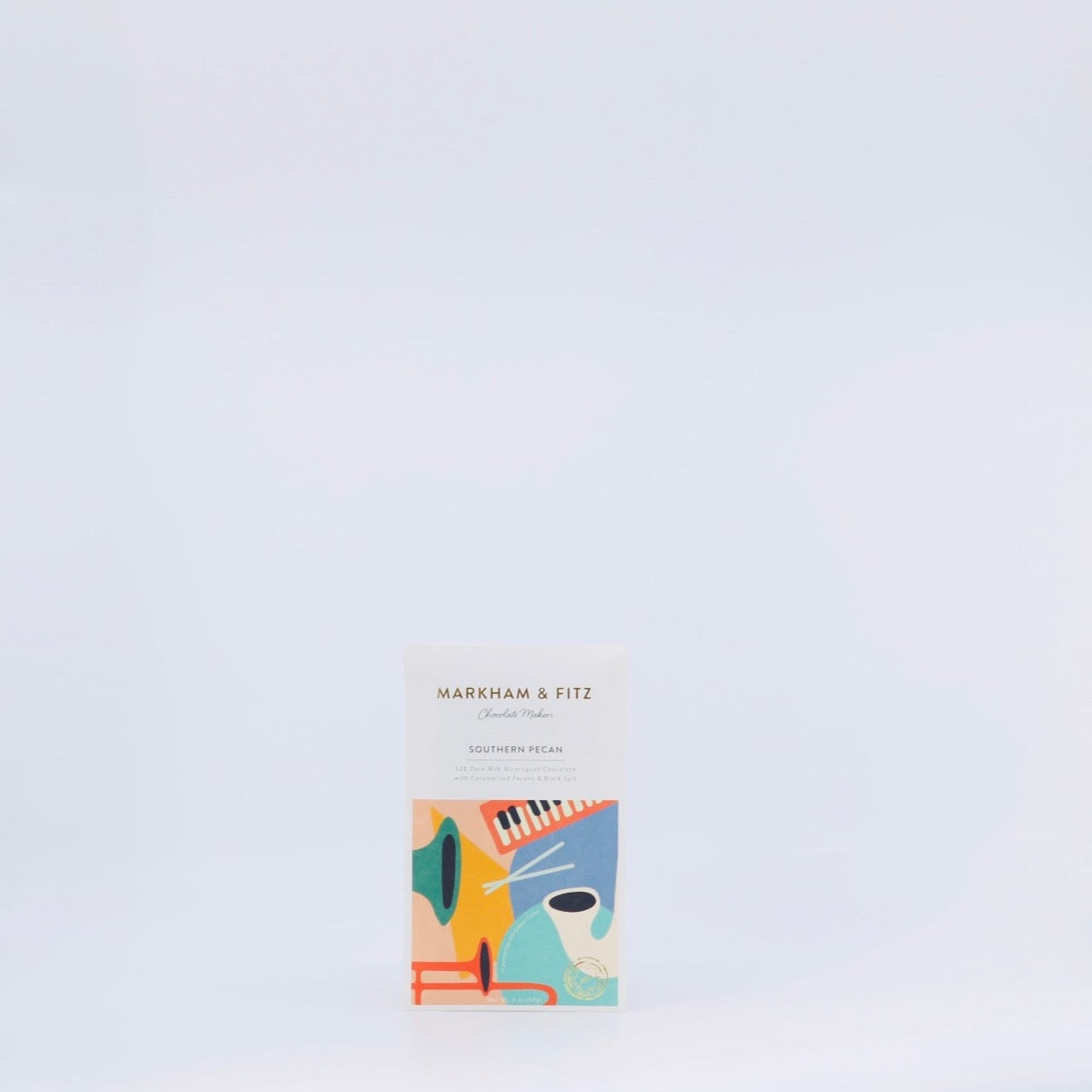 Markham & Fitz - Southern Pecan 52% - 2 oz
52% Dark Milk Chocolate with Caramelized Pecans & Black Salt

Nicaragua cacao melds with cream and the subtle crunch of our Louisiana lady's heritage, the pecan. Black salt harmonizes a classy finish.

These beans of this 52% Milk Chocolate hail from the rural hills surrounding Matagalpa, Nicaragua by cooperative, La Colonia. By partnering with Enliven Cacao in Nicaragua, Markham & Fitz hopes to create long-lasting relationships with cacao farmers to make the industry a more sustainable, empowering, and equitable place.

Ingredients: Cacao, Organic Cane Sugar, Organic Cocoa Butter, Caramelized Pecans (Pecans, Organic Cane Sugar, Butter), Black Salt

Formerly known as the " Dark Milk & Pecans 52%"
Markham & Fitz - Southern Pecan 52% - 2 oz