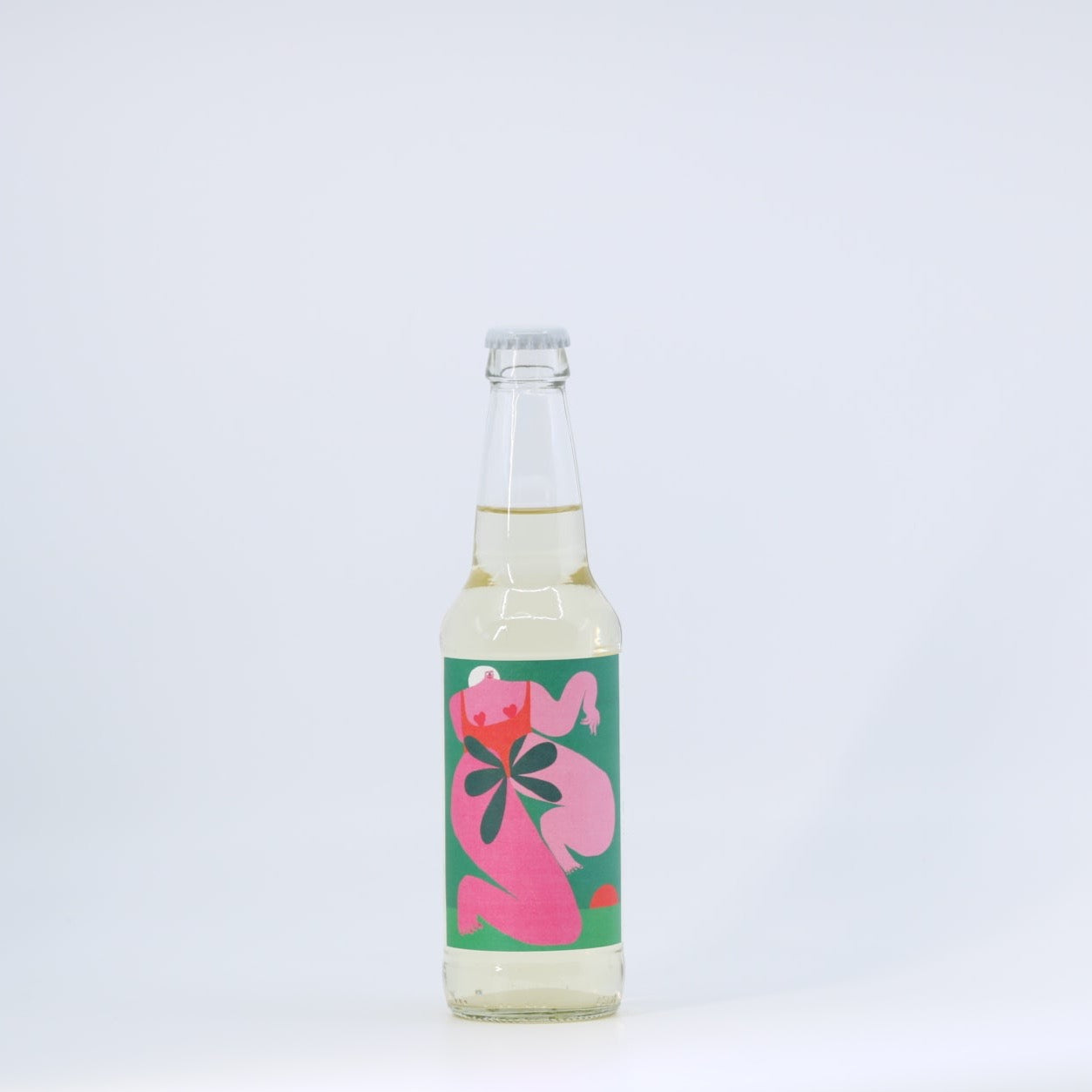 Martha Stouman - Try It Out Spritzer - 355 ml 6%
Delightfully elemental. Radically naked. Try It Out! is a natural wine spritzer crafted with Meyer lemon and orange blossom water. Unlike most wine spritzers, Try It Out is completely dry. Consider it fancy hotel lobby water with a spritz of bubbles and a 6% ABV twist. The 355ml format is perfect to split with a friend—or go it alone and sip straight from the bottle on a rambling outdoor adventure!
ENJOY WITH

Boldly subtle foods like sashimi and sprouts. Add a fresh plucked sprig of rosemary to your glass for an herbaceous, low ABV refresher.

DRINK WHEN

You're over hard seltzer. Spend some time watching the clouds float by, making flower crowns, and feeling dreamy. A perfect companion for napping poolside or melting into a sunny afternoon.
Martha Stouman - Try It Out Spritzer - 355 ml 6%