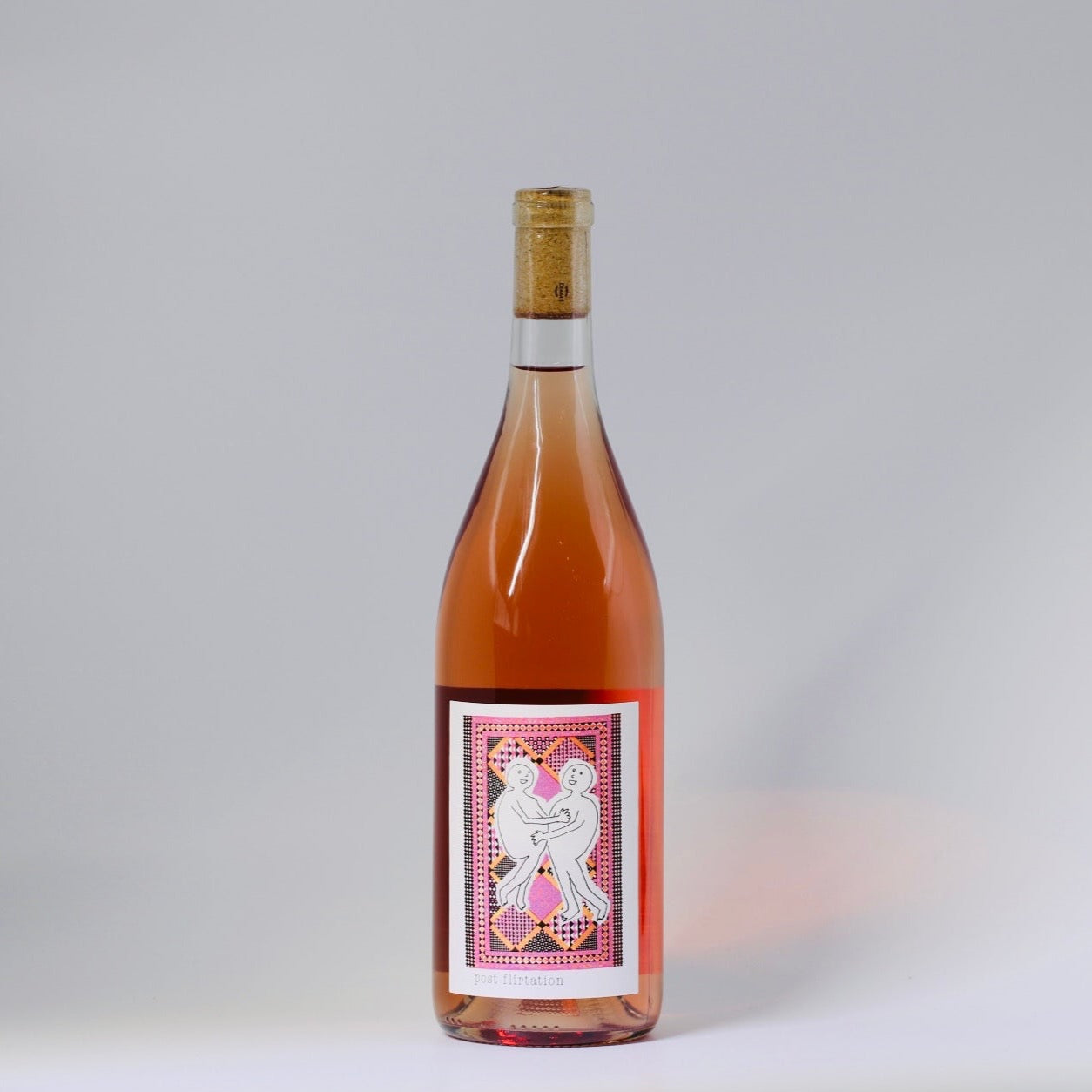 Martha Stoumen - Post Flirtation Rose - 750 ml 12.5%
From the producer:
88% Zinfandel, 12% Vermentino · California · 994 Cases
We only make this wine when the timing is right. The 2021 brings a parade of watermelon agua fresca and red clay on the nose. Lemon curd, acacia, and prickly pear on the palate cartwheel into a precise, dry finish. As usual, Post Flirtation Rosé doesn't fail to delight with subtlety and substance.

ENJOY WITH

Brunch spreads, french fries, anything topped with caramelized shallot, and an order of lemon ricotta pancakes for the table. This wine is absolutely delightful alone but settles into its best self on a sumptuous summer table.
DRINK WHEN

You're getting in touch with the folks who fill up your cup (literally and metaphorically). Post Flirtation Rosé is the ideal companion for juicy conversations, refreshing connections, and chasing the sunny spots around the park.
Martha Stoumen - Post Flirtation Rose - 750 ml 12.5%